OPD Still Struggling to Report Officer Misconduct, Reduce "Unjustified Use of Force," Says Warshaw
Posted in Police-Public Safety
Court-appointed overseer finds reasons for "cautious optimism"
By Ken A. Epstein
The Oakland Police Department's progress on key court-ordered reforms is "stagnating," including requirements that officers report police misconduct, end retaliation against witnesses and reduce the number of incidents involving the unjustified use of force, according to a new report by Robert Warshaw, federal Judge Thelton Henderson's representative in Oakland.
However, Warshaw found reasons for "cautious optimism." Citizen complaints are down 65 percent from the same quarter last year, and reports of the use of force are down while the numbers of arrests have increased, he wrote.
Warshaw issued the progress report Friday, April 18, his first since assuming responsibility as compliance director, in addition to his role as monitor who evaluates the department's progress in making reforms.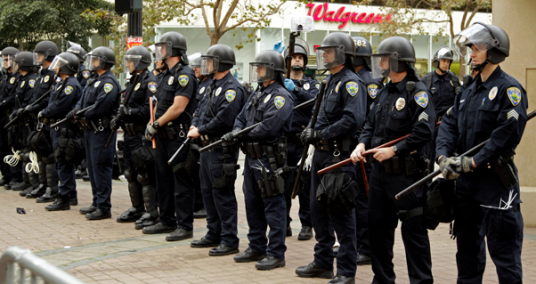 "Wearing two hats – as monitor and compliance director – is an extraordinary charge," he wrote. "It affords me many authorities: to determine whether the department has achieved compliance with the NSA (Negotiated Settlement Agreement): and also to provide certain direction to the agency in its efforts to attain compliance."
The department is still making sluggish progress on the eight areas of reform still on the table, 11 years into court oversight.
In one area, Warshaw reports that the department says, "It is increasingly holding (officers) accountable for failure to report misconduct or activate their (vest cameras), as required."
"In the next few weeks, I will discuss with the chief and his executive team ways in which the department can increasingly hold individuals accountable for failure to report misconduct," he said.
Warshaw also reports that for the last two quarterly reporting periods OPD has failed to "respond fully to the most serious allegation of retaliation (against witnesses) observed by the Monitoring Team."
"OPD reports that it aggressively scrutinizes and investigates allegations of retaliation," he said.
Warshaw also wrote that he is working with the department leadership to change OPD culture and develop an "early warning system" to identify problems related to "incidents involving the unjustified use of force."
Among those issues are racial profiling and high-speed pursuits, as well as "the drawing and pointing of a firearm at a person or an officer-involved shooting."
Warshaw also criticized the city for failure to hire a permanent police chief, indicating he might support interim Chief Sean Whent for the position.
"For nearly one full year Interim Chief Sean Whent has competently served while the city's fragmentary attempts to select a permanent chief have consumed public resources and done little to nurture public confidence in the process," he said
"The interim chief and his team have worked well…,"he wrote. "It is the duty of the city's executives to once and for all give permanence to the leadership structure of the organization. Without such executive action, the department's strides will either stagnate or regress."