Fired Police Chief Kirkpatrick Was "Backsliding" on OPD Reforms, Say Police Accountability Leaders
Posted in Equal Rights/Equity, Libby Schaaf, Police-Public Safety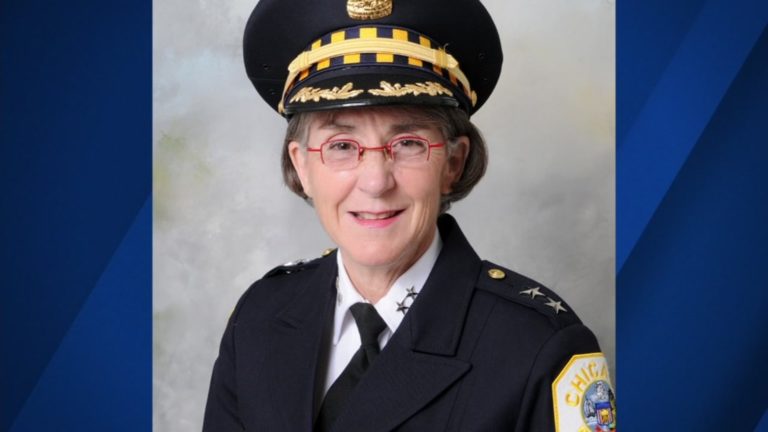 By Ken Epstein
The seemingly sudden firing of Oakland Police Dept. Chief Anne Kirkpatrick on Feb. 20, 2020, without a publicly stated reason initially left some Oaklanders wondering how and why it happened.
Though some of the news reports at first seemed confused, it has become clear that Mayor Libby Schaaf fired Kirkpatrick, that the Police Commisison concurred and tht there were specific reasons.
"My decision …was extremely personally difficult for me, but I made it because I believe it was in the best interest of Oakland," said Schaaf in a televised interview, speaking at a Police Academy graduation ceremony on Feb. 21.
In an interview on KPIX after the firing, Commission Chair Regina Jackson said, "The commission voted unanimously to support the mayor's termination of the chief, without cause … It was the mayor's decision."
Jackson said the commission originally talked to the mayor in the week before the decision was made to terminate the chief, "and we worked together on this final determination."
Under the law, the commission does not have the authority to terminate the chief without telling the public why. Section 604 of the City Charter clearly states: "The Commission may remove the Chief of Police only after adopting a finding or findings of cause."
While the mayor's decision has kept the causes from being revealed, observers of the Police Commission's work say that it has been meeting in closed session for months about its concerns about Kirkpatrick, which are serious and well known.
"There was nothing dramatic or sudden about this decision," said Rashidah Grinage of the Coalition for Police Accountability. "Anyone paying attention would not have been surprised at this outcome. All of it was factually based and well documented," including in reports by the federally appointed monitor and statements from plaintiff's attorneys who are involved in the federal oversight of the Police Department.
Grinage suggested a reason why Schaaf fired Kirkpatrick without cause. "(Schaaf) did an end run around the commission's decision because it reflects badly on the mayor," said Grinage. "The record would have shown that her admiration for this chief was badly misplaced."
The failure of the Oakland Police Department to comply with the reform tasks required by the federal court for 17 years was a major issue as well. When Kirkpatrick took over the helm at OPD, the department had three reforms left to complete. Under her watch, five additional tasks had gone out of compliance.
Civil rights attorney James Chanin, who is involved in monitoring the reforms, told KPIX: "This problem with the backsliding on tasks was very bad and ultimately unacceptable not only to me but more importantly to the Police Commission and the mayor."
The Police Commission also disagreed with Kirkpatrick's support of four officers who shot and killed Joshua Pawlik, a 32-year-old homeless man, in March 2018.
Pawlik was found asleep in an alley and was shot when he woke up.
Federal monitor Warshaw said OPD investigators took the officers words at face value, and he recommended more severe punishments for all but one of the officers. He said Kirkpatrick's assessment of the event was "both disappointing and myopic," according to a report on KTVU Channel 2.
In another scandal, it was revealed that while OPD was taking credit for a dramatic decline in officers' use of force in recent years, an internal audit released in August 2019 found that in a number of cases officers failed to report drawing their firearms on someone or tackling them.
OPD's Office of Inspector General examined 47 encounters in 2018. The report found that officers failed to fill out a use-of-force form when they should have for 17 incidents. Officers pointed a firearm in 12 of those cases and used techniques such as "leg sweeps," "takedowns" and "control holds" in five cases.
Kirkpatrick, however, blamed the Police Commission for her termination, citing its attitude toward her.
"I was hired prior to the Police Commission's start-up," she told NBC-News Bay Area. "I'm not from Oakland. I think that is very important to them. And I'm not a person of color. And I think that has been very important to them."
Since then, Kirkpatrick has hired high-powered public relations professional Sam Singer, who represented Wedgewood Inc. in the real estate giant's fight with Moms 4 Housing and is calling for a Department of Justice investigation. She told KPIX that she felt blindsided.
Singer has released a statement on Kirkpatrick's behalf saying she was fired because she had refused to fix tickets for a police commissioner.
However, observers note that at least four complaints had been filed against the police commissioner with the city's Public Ethics Commission, which exonerated the commissioner in all the cases.
Said Post Publisher Paul Cobb, "Mayor Schaaf's spasmodic vindictive firing of Kirkpatrick managed to mislead us again as she misled us on the OPD sex scandal by misdirectingour attention to a few black officers accused of 'sexting.' At some point community policing requires us to get along with our police. The Mayor's missteps are misleading us."