Five Compete to Represent Council District 2
Posted in Elections & Voting Rights
By Ken Epstein
The five candidates who are running for Oakland City Council, District 2 represent a powerful mix of experiences and strengths that reflect the talents and character of the people who live in the city.
Among those seeking the office are Dana King, a sculptor and former television news anchor with mega name recognition;
Abel Guillen, a sitting member of the community college board of trustees; and Sokhom Mao, a former foster youth who grew up to become a community leader who has done the hard work in the trenches to make the Oakland Police Department more accountable to the community.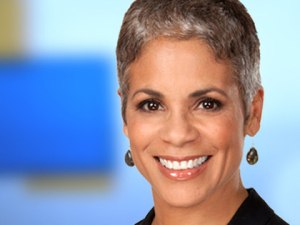 Also running are Andrew Park, a doctor of ministry and manager of UC Berkeley's physical education program, who operates a youth-focused nonprofit organization; and Kevin Blackburn, an assistant vice president at the Federal Home Loan Bank of San Francisco.
District 2's current representative is Patricia Kernighan, 64, who is retiring after nine years on the council.
Dana King moved to Oakland after leaving KPIX-TV in 2012. When she is not working on her sculptures, she teaches journalism at Dominican University in San Rafael and volunteers at the Alameda County Probation Department.
King, who lives in the San Antonio district, says her district's top concerns are public safety and quality of life issues that are related to it. Solutions must focus not only on hiring more police but also on more lighting, getting rid of illegal dumping, graffiti and the blight that undermines the morale of people in the community.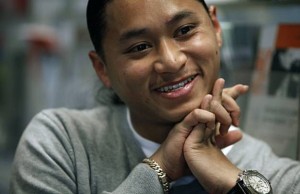 These are the issues that "make people unsafe in their communities, make people feel that nobody cares about their communities," she said.
Gentrification is a word that frightens people, especially in light of the way it is unfolding in San Francisco, she said, but people should understand that "gentrification is development."
"It's important to embrace and help to drive it and shape it. We can get involved and try to drive that engine ourselves," she said.
King is in favor of a collaborative approach to governing that brings people together to create solutions.
"I'm looking forward to bringing people to the table who have a vested interest in this city," she said.
Abel Guillen, 38, is in his second term as a member of the Peralta Community College Board of Trustees. Two years ago, he ran for state Assembly, narrowly losing to Rob Bonta. In the current race, he is supported by Bonta and former Assemblyman Sandré Swanson.
The only candidate to serve in an elected position, Guillen emphasizes that he has the financial background and experience as a legislator that the Oakland City Council needs.
Like most everyone else running for office in Oakland, he considers public safety a top priority. In addition to hiring and putting more police on the street, the city should make greater efforts to hire local residents to work for OPD, he said.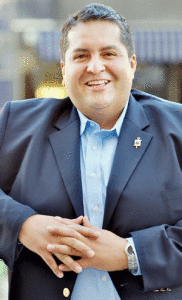 "We have a great administration of justice program at Merritt College," said Guillen, who calls the program an excellent pathway for young people who might want to go into law enforcement.
Planning for future development, the city can take steps to control gentrification, "so we don't end up like San Francisco," he said. "We can put policies in place to protect tenants, to make sure we have an increased housing stock so that we can accommodate growth.
"We need to make sure we grow but that we include all of Oakland's residents in that equation."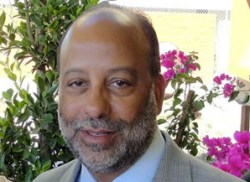 Andrew Park has been has been part of the Oakland community since his parents emigrated from South Korea when he was four years old.
"As co-chair for my local Neigh Crime Prevention Council (NCPC) and a board member of many community-based
organizations, I helped organize community projects and events that empowered youth, brought neighbors together and enhanced public safety," he said.
"I am running for Oakland City Council because our beautiful city is full of potential—both realized and unrealized—and the people of Oakland are ready for a safer, stronger Oakland across the board," said Park, who manages the Physical Education Program at UC Berkeley, with a $1.8 million annual budget.
He currently runs TRYBE, a community-based non-profit whose mission is to heal and improve the lives of Oakland's urban youth and families.
Oakland native Sokhom Mao, 27, a graduate of Oakland High School, is a former foster youth whose life experiences have taught him the impact public policy has on children and other community members.
"I've overcome numerous adversities and challenges which have influenced my understanding of politics and the effects government choices have on constituents," he said.
For the past 10 years, he has worked on policies to improve the lives of foster youth and families. He was worked for last three years with the city's Police Review Board.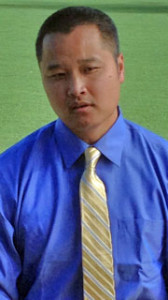 "I've worked tirelessly to improve police services to the City of Oakland where I helped with the hiring of civilian staff so more police officers can spend more time patrolling the streets to keep our neighborhoods safe," he said.
Kevin Blackburn is assistant vice president for Legislative & Regulatory Affairs at the Federal Home Loan Bank of San Francisco. At present, he does not have a website, but he is interviewed on YouTube at www.youtube.com/watch?v=Dou6hoq1Nps