Mayor Schaaf May Have Violated the State Campaign Law
Posted in Elections & Voting Rights, Elections 2018, Libby Schaaf, voting rights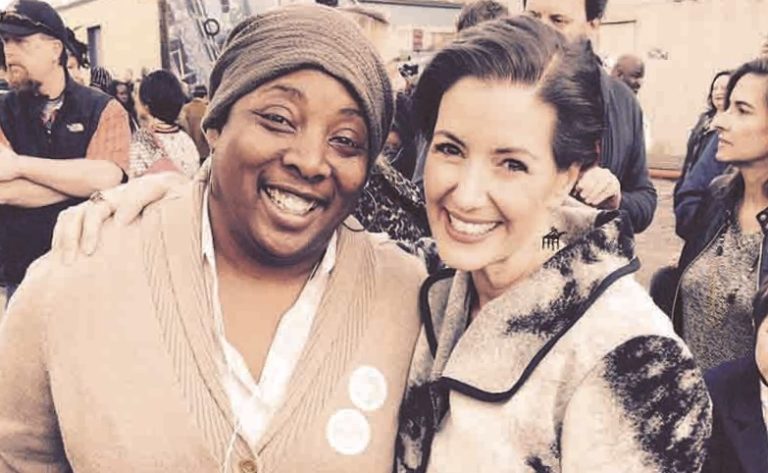 By Post Staff
Same election tactic resulted in $2,500 fine last week for her former staffer, Peggy Moore
Mayor Libby Schaaf may have recently committed the same state campaign law violation that resulted in a fine for her former staff member when she ran for a seat on the Oakland City Council.
Peggy Moore, who ran unsuccessfully against Councilmember-at-Large Rebecca Kaplan in 2016, was fined $2,500 last week by the Fair Political Practice Commission (FPPC), the state's political watchdog agency, for failing to properly identify who sent two mass mailings to voters before the Nov. 8, 2016 election, according to a report published by the East Bay Times.
Moore's two campaign emails were sent to about 200 potential voters in August 2016 inviting them "to participate in a short, confidential survey about local issues in Oakland." However, the emails did not list who paid for the survey, in violation of a section of the Political Reform Act.
Mayor Schaaf's campaign, utilizing the same firm and campaign consultant hired by Moore, this month conducted a similar poll to voters, without identifying who paid for it.
This campaign tactic is called a "push poll," which according to Wikipedia "is an interactive marketing technique, most commonly employed during political campaigning, in which an individual or organization attempts to manipulate or alter prospective voters' views/beliefs under the guise of conducting an opinion poll."
The poll was conducted by EMC Research on behalf of both Moore's and Schaaf's political campaigns. According to last week's FPPC report, "The seriousness of the violations is heightened by the number of mass mailings, which evidences a pattern of non-disclosure," according to the FPPC ruling, quoted by the East Bay Times. "However, respondents do not have a prior history of other violations of the act."
Councilmember Kaplan, who had filed the complaint against Moore's campaign, said the survey sent out by Mayor Schaaf's re-election campaign did not indicate who paid for it. Both campaigns used the same campaign consultant, Ace Smith of SCN Strategies.
"They committed the same crime again," Kaplan said. "The FPPC is saying this behavior is absolutely illegal, and it's the exact same behavior they just did again." By the Oakland Post's deadline neither Moore, Mayor Schaaf nor their campaign consultants had responded to a request for comments.