Opinion: We Have a Moral Imperative to Fight for Children Who Have Been Taken From Their Parents
Posted in Commentary, Elections 2018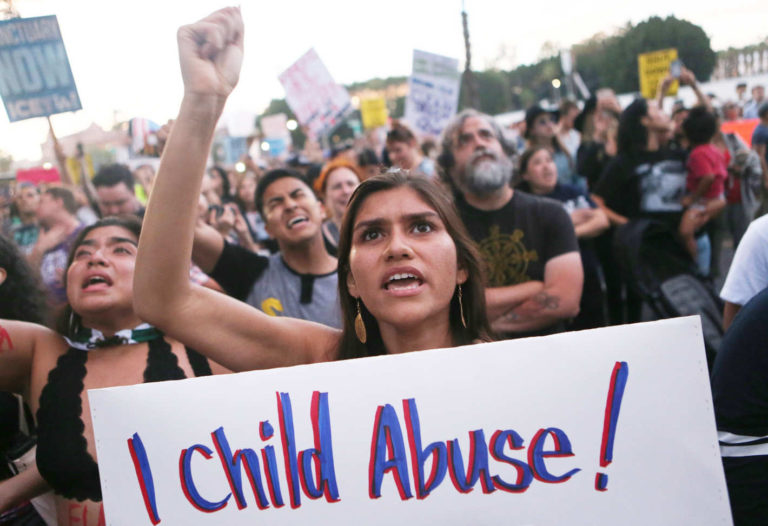 By Cat Brooks
At the U.S.-Mexico Border, thousands of children have been stolen from parents fleeing horrific conditions in their home countries – conditions that have been greatly influenced by US policy and practice.
They risk life and limb and endure horrific conditions in the hope of capturing a sliver of the American "dream". What greets them instead is an American nightmare.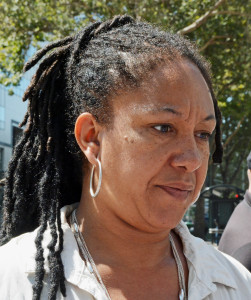 Though mounting public outrage forced Donald Trump to sign an Executive Order to end family separations, thousands of young people remain warehoused in cages with up to 20 children in one cell, too young to comprehend what is happening, where their parents are, or what is coming next.
What's more, ending family separations just means holding families in prisons together. That is not an acceptable answer either. Incarceration is not Immigration reform.
Losing a parent as a child is devastating. I know. When I was eight years old, my father's struggle with substance abuse landed him in prison.
I knew something significant in my life was shifting, but I wasn't really clear about what it meant until my aunt said to my granny, "we need to figure out when we're going visit Leonard … but not you Cat … he doesn't want you to see him in there." My body went numb, tears welled and devastation took over. I had no say. No power. He was just gone.
Of course, there were phone calls and letters, but my daddy's arms could not be felt through the telephone. To this day, when I replay that moment with my aunt, tears come and my throat constricts. It's difficult to breathe.
At least I had my mother's comfort and the safety of sleeping in my own bed.
The children is US detention facilities, however, sleep on mats in cages filled with other youths who have been torn from their families. Some of these children, particularly those who speak languages indigenous to areas south of our border, are unable to communicate with those caged beside them.
And it is policy that the detained children cannot be consoled when they cry. Phone calls are being planned to connect children to parents, but officials don't know which facilities to call.
What is happening in this country is inhumane. Unacceptable. Disgusting.
As a descendant of slaves, deep within my DNA lies the emotional memory of our children being ripped from our breasts and sold on auction blocks. The trauma lives on and manifests itself in generation after generation of Black families.
This country is creating an entirely new generation of traumatized human beings who will be scarred for the rest of their lives.
We have a moral imperative to not sit idly by as this President enacts programs that resemble chattel slavery. We do not have the luxury to think that this does not impact our communities. We are obligated to scream loudly about human rights violations and to create a groundswell of resistance.
The word "Resist" trended across social media when Trump was elected. Now is the time to put words into action. Trump and political pundits say this is the law. Unjust laws are made to be broken, ignored, violated and rebuked. This is the history of resistance in America.
What can you do? Donate to an organization doing the work. Head to the border and stand in solidarity. Talk to every neighbor on your block. Use social media platforms to amplify your voice. Get busy. Stand for the people. Do it right now. Lives are on the line. Justice is on the line. Humanity is on the line.
See you in the streets.
Cat Brooks is a candidate for mayor of Oakland.