Historic Liberty Hall Takes on New Life in West Oakland
Posted in Arts and Culture, Community, Economic Development, Education/Schools/Youth, Gentrification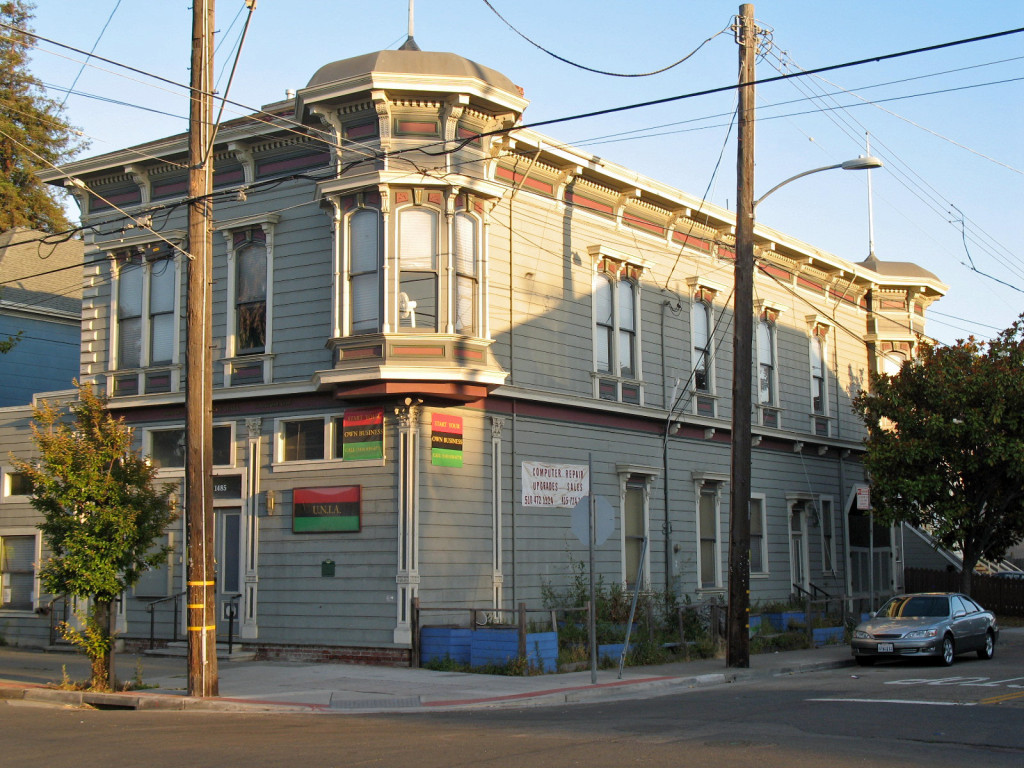 Liberty Hall Oakland
By Tasion Kwamilele
City officials, church leaders, and community members gathered recently at Liberty Hall to celebrate the preservation and restoration of the historic building in the West Oakland.
Built in 1877, the building was Post 188 of Marcus Garvey's Universal Negro Improvement Association (UNIA), considered one of the largest African American organizations in U.S. history.
The Oakland building served as home to the Black Pullman Porters, Jubilee West, and as the first dollar store in West Oakland. It was added to the National Registrar of Historic Places in 1989.
For the past three years, Bishop J.E. Watkins, CEO of Overcomers With Hope, spearheaded a movement to save the historic building from bank seizure. He later partnered with Rev. Raymond Lankford of Healthy Communities, Inc. (HCI) to purchase the building.
Watkins acknowledged the help of numerous community and city leaders who attended the event, Mayor Jean Quan, Councilmembers Lynette McElhaney and Rebecca Kaplan, School Board Member Jumoke Hinton- Hodge and Bishop Ernestine Reems.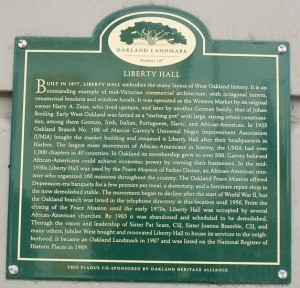 According to Lankford, the grand opening of Liberty Hall brings together accessible resources that will better the lives of West Oakland residents Health Communities will house the West Oakland Male Achievement Center at Liberty Hall to help men rebuild their lives after incarceration.
The program will also work to help men obtain employment and achieve a level of financial stability.
"If you can help the man, he can help his family, [and] also help his community," said Watkins.
Councilmember McElhaney referred to ideas of Marcus Garvey, saying, "Liberate the minds of men and ultimately you will liberate the bodies of men."
While the building stands for liberation, she said, "We still have minds that need to be liberated".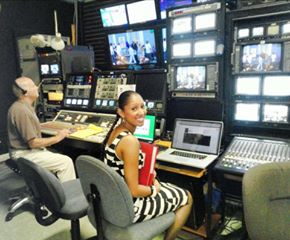 Along with the support of public and private donors, the City of Oakland contributed $30,000 this year to support renovation of the building's façade.
"We're celebrating the restoration of a building, but we're preserving our footprint in the community," school board member Hinton-Hodge added.
By recognizing the history and legacy of liberty Hall in the West Oakland community, said Councilmember Kaplan, "We [can] use that honoring to step into the future."