City Staff Proposes to Sell Public Land to Build a Charter School for 620 Students in Fruitvale District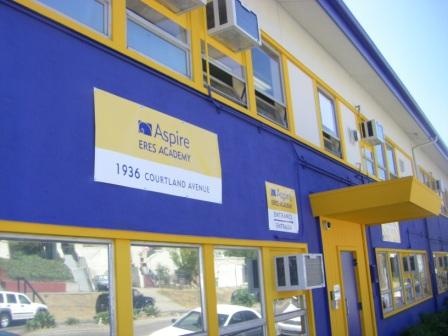 Aspire Eres Academy charter school, currently at 1936 Courtland Ave. in Oakland.
By Post Staff
Next week's Community and Economic Development (CED) committee meeting is scheduled to consider a City of Oakland staff proposal to sell a 9,000-square-foot parcel of city-owned land to a developer to build a charter school in the Fruitvale District.
The proposal is to sell the developer, Pacific West Communities, the property to construct an Aspire Eres Academy charter school for $450,000, "serving up to 620 kindergarten through eighth-grade students…and a staff of up to 51 employees."
The parcel, which has no street address, is located on the northwest side of Derby Avenue between East 15th Street and International Boulevard. The school would be built on the city-owned property and two adjacent pieces of land already controlled by the developer.
The proposed structure would include a three-story campus building with a total floor area of 48,559 square feet.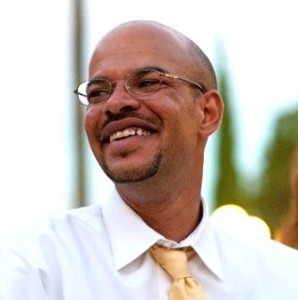 According to its webpage, the Aspire Eres Charter School, located at 1936 Courtland Ave., currently serves 217 students. The parent organization, Aspire Public Schools, operates 11 schools in the Bay Area, including 7 in Oakland; 14 in the Central Valley, 11 in Los Angeles: and 4 in Memphis, Tennessee.
"This school is going to be placed two blocks away form our César Chávez campus," said school activist Mike Hutchinson, speaking at Tuesday's council meeting.
"Are you going to stand up for our community and defend our public-school sytem, or are you going to sell the property to this company, which will guarantee the destruction of one of signature school sites?
"There is no public good (here) – it actually creates a public harm," he said.
The issue will be discussed at the Community and Economic Development (CED) committee meeting, Tuesday, May 8, 1:30 p.m. at Oakland City Hall.