Youth at MLK Freedom Center Join Struggle to Empower Voters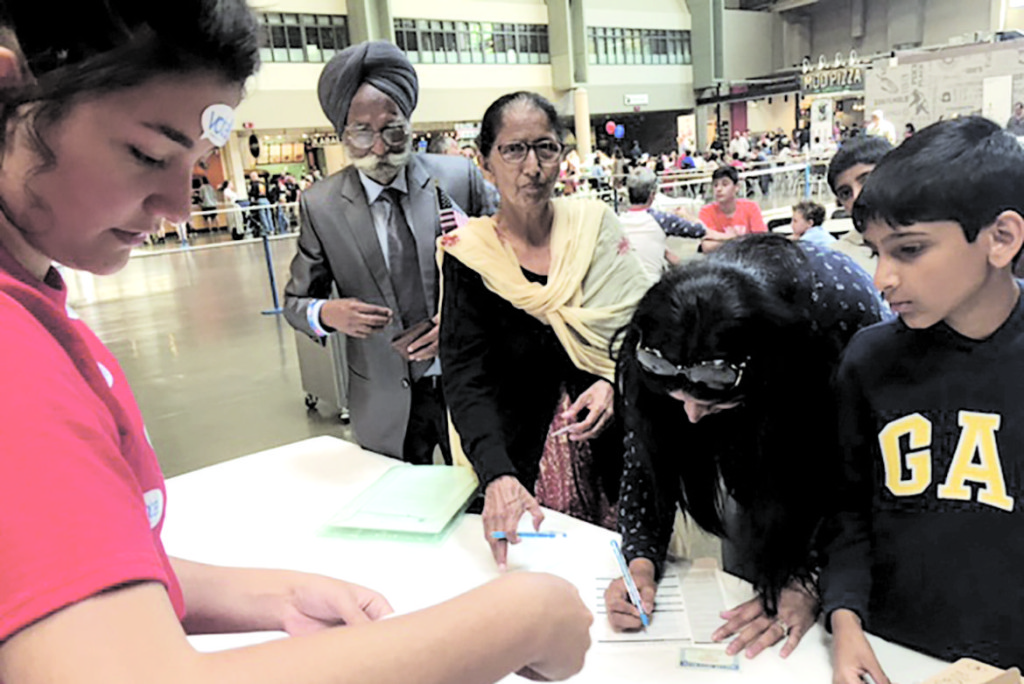 By Ken Epstein
Young people who participated in an intensive six-week voter registration and community engagement project this summer recently attended a labor breakfast celebration in their honor, where they talked about their efforts to register new voters and reflected on what they learned and how it transformed them.
The "Civic Engagement Pilgrimage," organized by the Martin Luther King Jr. Freedom Center, which is based at Merritt College in Oakland took a diverse group of 65 young people, mostly high school students from Oakland and Washington state, on a journey from Washington to Portland to Bakersfield and Fresno in California, where they registered voters and had in-depth discussions with elected officials, community and tribal leaders in urban and rural areas and Indian nations.
The breakfast was held Aug. 4 at the offices of the Alameda Labor Council in Oakland, attended by Congresswoman Barbara Lee, former Oakland Mayor Elihu Harris and Peralta Community Colleges Chancellor Dr. Jowel C. Laguerre, who are strong supporters of the work of the freedom center.
The young people said they heard the same words over and over from people in different communities: "Our voices don´t matter; nothing you do will change the system," according to Laelah Jackson, a junior at Berkeley High.
"It is important to educate and be educated," she said. "What we´re doing is bigger than each of us. "It's the 'we'" that makes the difference.
"We learned that we live in very trying times night now," said Angela Drake, a student at Castlemont High School. "We have to give hope to each other. No one is going to do it for us, but us."
The young people said that in the course of their discussions with people and the classes and trainings among themselves they learned critical thinking, experienced growing self confidence and a sense of "love and solidarity" with each other and the people.
The Martin Luther King Freedom Center, which was created by Oakland's MLK Day March and Rally Committee, began its work in 2001. Executive Director Dr. Roy Wilson has led the organization for the past 10 years.
Based on the lessons of summer´s listening sessions and discussions in communities, the center plans to launch intensive voter education and registration efforts this year, including work in congressional districts in California´s Central Valley.
For more information on the Freedom Center, go to www.mlkfreedomcenter.org