West Oakland Neighborhood Center in Limbo
Posted in Community, Oakland Job Programs
By Post Staff
Concerns are being raised about why the city has failed to move ahead on a contract approved last July to establish a career services center for residents in West Oakland, an area that has among the city's highest levels of unemployment and is often underserved.
Seven months ago, the city approved the $270,000 contract with the Oakland Private Industry Council (PIC) for the jobs center, which will provide counseling and training, at the West Oakland Library at 1801 Adeline St.
The center is designed to complement the West Oakland Job Resource Center, set up to help local residents obtain Army Base development jobs.
However, because of a last minute imposition of a city charge for custodial services, city staff has not moved forward on the project, leaving the job services in limbo.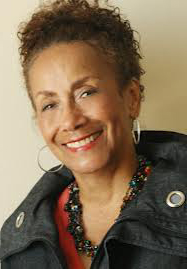 "There (is still) no contract executed to enable us to perform this work," said Gay Plair Cobb, executive director of the PIC, speaking at last week's CED meeting.
"Is there any sense of urgency or concern that West Oakland area residents have not been able to access the services that you approved more than seven months ago?" asked Cobb.
Cobb said when the PIC responded to a Request for Proposals (RFP) published by the city, the proposal said there "would be no rental costs to the successful bidder, "There was no mention of janitorial, security or other fees. Bidders relied upon this information," she said.
After PIC won the contract, it was told by the city that it would have to pay for custodial services at the library. PIC replied that it could not pay all of the custodial fees and provide job services, given the small amount of funding available to cover staff, subcontractor and operating costs.
The city has not responded.
"Are you aware that this contract has not been executed?" Cobb asked.
"Can't this situation be resolved by the city at least contributing the costs of janitorial services to support Oakland's job effort?"