Road at Oakland Airport Named for Black Aviator Bessie Coleman
February 23, 2014
|
Last Updated September 19, 2021
|
|
Community
Posted in Arts and Culture, Community
By Conway Jones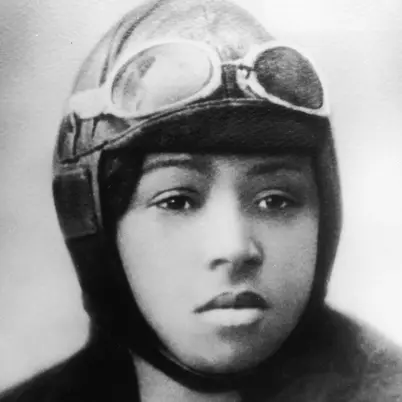 Bessie Coleman
The Port of Oakland and City of Oakland officials have dedicated Bessie Coleman Drive at the Oakland International Airport to honor the nation's first female African-American aviator.
The stretch of roadway named for the first female African-American aviator, Elizabeth "Bessie" Coleman, includes the portion of Airport Drive between Doolittle Drive and Neil Armstrong Way.
"Everyone who travels along Bessie Coleman Drive will be reminded of this remarkable woman's extraordinary courage, passion and inspiration," said Oakland Vice Mayor Larry Reid, speaking at a ceremony held Friday, Feb. 14 at the Oakland Aviation Museum at the North Field at the airport.
Among those attending the event were Congresswoman Barbara Lee, Oakland Mayor Jean Quan and Councilmembers Libby Schaaf, Pat Kernighan, Desley Brooks, Lynette Gibson McElhaney and Reid.
In 1921, Coleman became the first African-American woman to earn an international aviation license. She also became the first American of any gender or ethnicity to do so.
"Bessie Coleman was a trailblazer, an inspiration and the finest example of the remarkable contributions made by women of color in our nation's history," said Congresswoman Lee.
In Europe, Coleman learned how to fly and parachute out of a plane and then trained to become a stunt pilot. She became a media sensation when she returned to the U.S., specializing in stunt flying, earning a living barnstorming and performing aerobatic flying.
"Bessie Coleman is not only deserving of her prominent place in history, but her unwavering tenacity and boundary-busting spirit reflect some of the same attributes we strive to employ at Oakland International Airport today," said Port Aviation Director Deborah Ale Flint.
Known as "Queen Bess" when she appeared in an American air show in 1922, she was a highly popular draw in air shows for the next five years.
She was billed as "the world's greatest woman flier" by the Chicago Defender newspaper and delivered stunning demonstrations of daredevil maneuvers — including figure eights, loops, and near-ground dips—to a large and enthusiastic crowds.
"Bessie Coleman taught us to pursue one's dreams against all odds," said Oakland Mayor Jean Quan. "This stretch of roadway named after her will be an important and constant reminder of never giving up on our aspirations."