Screening of Cuban Film on Assata Shakur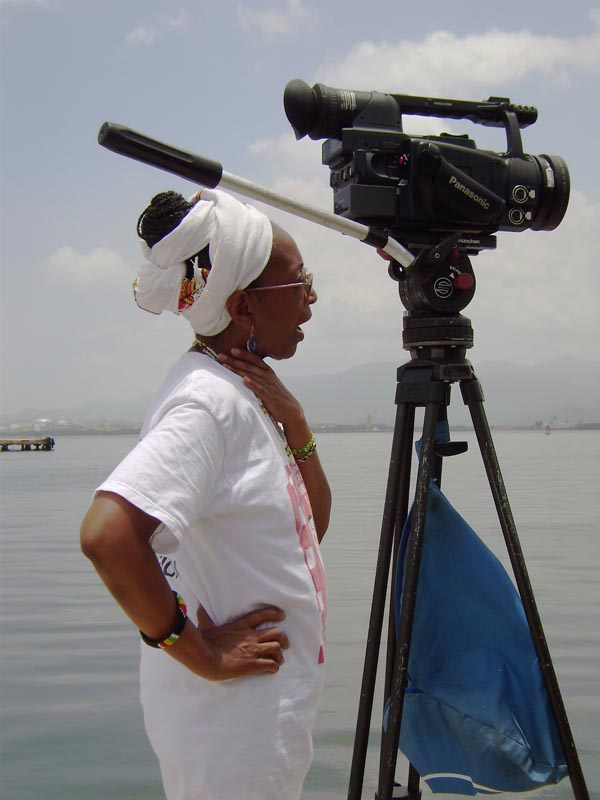 The Richmond, California, Regla Cuba Friendship Committee will present two feature films, including one on former Black Panther Assata Shakur, by prize-winning Cuban filmmaker Gloria Rolando, Saturday, June 13, 6 p.m. to 8 p.m. at the East Bay Center for the Performing Arts, 339 11th St. in, Richmond.
Walter Turner, KPFA host of Africa Today, will present a Cuba update.
Rolando's film "Eyes of the Rainbow," deals with the life of Assata Shakur, the Black Panther and Black Liberation Army leader who escaped from prison and was given political asylum in Cuba, where she has lived since 1984.
The documentary is in English.
The second feature, "Reembarque," Reshipment, is Rolando's latest film, portraying a forgotten chapter in Cuban history. The movie tells the story of the forced repatriation of Haitian immigrants in the early 20th century.
The film has received international praise for historical research and brilliant portrayal of Cuban/Creole culture. The film has English subtitles.
The suggested donations $15, but no one will be turned away for lack of funds. Priority Africa Network will co-sponsor the program.