Post Photographer Laura Wong Presents at "A Day in the Life of Asian Pacific America"
Posted in Arts and Culture, Media
Post photographer Laura Ming Wong spoke and showed slides of of her photography at a workshop last Saturday presented by the Chinese Historical Society of America (CHSA) in San Francisco, in support of the Smithsonian Asian Pacific American Center' photo/video exhibition's "A Day in the Life of Asian Pacific America."
Wong, a documentary, portrait, and wedding photographer, specializes in people and location photography. Her subjects range from women in fighting sports, to the Bay Area's activist and protest culture, to the people she meets while traveling in Cuba and other locations far from her home in Oakland.
Her work appears in a number of Bay Area news publications and magazines, including the Post newspapers. Recently she contributed images to an art exhibition about subverting stereotypes against Asian Americans and a documentary in production about an aging yet active community of punk rock musicians.
The Smithsonian Asian Pacific American Center's project will collect thousands of photographs about Asian Pacific American daily life taken on May 10 and produce an exhibit at http://apa.si.edu by May 26.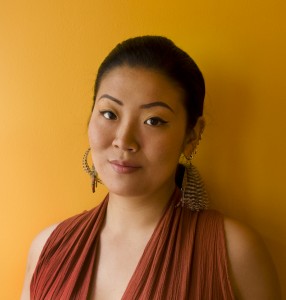 Over 50 professional photojournalists, documentary film/video makers, and artists are participating in the project along with thousands of photo enthusiasts of all ages and backgrounds.
The workshop was held on Saturday, April 5 at the CHSA Learning Center, 965 Clay St. in San Francisco.
Besides Laura Wong, photographers Leon Sun, and Leland Wong presented slides of their documentary photography and discussed how they approach their work.
A second workshop was held on Saturday, April 12 at the same location. This workshop featured photographers Lenore Chinn, Bob Hsiang, and James Sobredo.
Moderator of both workshops was Eddie Wong, guest curator for the "A Day in the Life of Asian Pacific America" online photo/video exhibition.
The public is invited to learn about documentary photography and join the national and international effort to reflect upon Asian Pacific American life. For more information about the project, visit http://SmithsonianAPA.org/life2014.pdf.