Attorney Tanya Russell, 75
April 16, 2014
|
Last Updated September 19, 2021
|
|
Community
Tanya Russell, an Oakland attorney and activist for social and racial justice, died on Feb. 16. She was 75.
Henrietta Tanya Johnson was born on December 12, 1938, to Pauline Speese and Alfred Newell Johnson. She was raised in Berkeley, with her older sister Newellene, mother, and beloved Grandma Fannie Speese.
At age 12, Russell got her first real job. She worked at Mr. Hooper's shoe shop on Alcatraz Avenue. After graduating from Berkeley High, she went to UC Berkeley where she majored in criminology.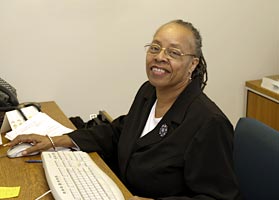 She later moved to New York City and married Charlie L. Russell Jr. Their daughter Katheryn was born in 1961. While living in New York, Russell worked as a social worker at the Graham Home for Children, the New York State Department of Social Services and the Harlem Youth Opportunities Unlimited (HARYOU) anti-poverty program.
After her marriage ended, Russell and her daughter moved to Berkeley in 1968. Russell returned to UC Berkeley to get a Masters' Degree in education. She went to work Far West Laboratory for Education Research and Development as director of Head Start's Parent-Child Project—which operated in 18 school districts throughout the nation.
Becoming active in political organizing, she was one of the main organizers of the first national African Liberation Day in Oakland in 1972. She was a member of the Committee for Justice for Tyrone Guyton, which fought against police brutality.
A committed activist for racial and economic justice, she went to work in the 1970s on the assembly line at CertainTeed Products and at Caterpillar Tractor.
At age 47, Russell decided to become a lawyer. She attended U.C. Berkeley Boalt Hall School of Law, graduating in 1988. She worked as an attorney for 13 years at the Oakland Unified School District and for seven years at Siegel & Yee in Oakland.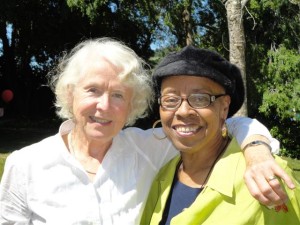 She also taught labor studies and employment discrimination courses at Laney College, San Francisco State University, and the City College of San Francisco.
She leaves to cherish her memory her daughter Katheryn Russell-Brown, son-in-law Kevin K. Brown, her twin grandchildren Louis M. Brown and Sasha P. Brown, her sisters FranCione, Natasha Wild and Leah Wise and foster sister Shaminade Ayo; aunt Cleodel Russelle; nephews Ahlee Lewis, Fred Lewis (Sonja), Babu Wild, and Avram Wild; nieces Samirra Wise, Mariana Jones, Maya Jones and Monay Jones; grandniece Jehlani Lewis; grandnephews Jalen Lewis and Ahjani Lewis. Her brother Adam Jones, III, predeceased her.