Outside Fiscal Team Examines School District´s Precarious Finances
September 1, 2017
|
Last Updated September 20, 2021
|
|
Uncategorized
Community questions FCMAT's support for closing schools and restricting wage increases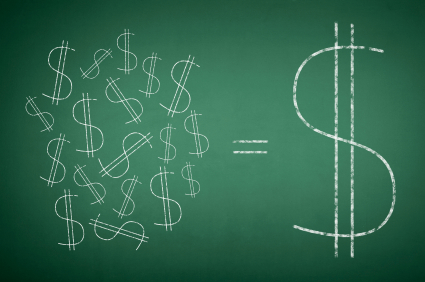 By Ken Epstein
In an attempt to gain a better picture of its financial condition, the Oakland Unified School District has reached out for the help of the Fiscal Crisis Management and Assistance Team, (FCMAT), which has produced a report detailing it findings and recommendations.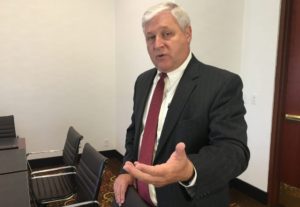 The 51-page report, released Aug. 15, focuses on 20 key fiscal indicators, including deficit spending, unbudgeted hiring of top administrators, maintaining financial reserves, miscalculation of enrollment, bargaining agreements and excessively growing costs of special education and cafeteria programs.
The district released its own estimate of its present situation to accompany the FCMAT report, which was presented at last week's school board meeting.
"The current financial situation is stable but fragile. OUSD has little room for mistakes," the district's Aug. 24 statement said.  "It is imperative that we implement and sustain sound financial management practices to strength our financial position.
"It is especially important that OUSD spend within approved balanced budgets."
FCMAT, which is state funded but independently run, has a contentious history in Oakland.
The organization played a major role in the district during the period of the state takeover from 2003 to 2009 when the power of the school board was suspended and voters had no influence over educational policy. At the time, the organization was blamed by activists for the lack of wage increases, closing of schools and the loss of many excellent teachers and administrators.
Some of FCMAT's findings and recommendations are:
Deficit spending and fund balance – The district had a structural deficit in each reporting period last year except in one period when it overestimated enrollment and attendance. The district fund balance fell, which means its required financial reserves were in jeopardy.
"Deficit spending is eroding away your fund balance," said Michelle Giacomini, FCMAT Chief Management Analyst at last week's board meeting.
"We should not expect to see fund balances drop … when you had a lot of one-time money coming in from the state," said Deborah Deal, FCMAT Intervention Specialist.
Growing costs of special education and early childhood programs – Special education grew last year by $6.2 million over 2014-2015 and now totals a $51.5 million "encroachment from unrestricted funds."
The early childhood program was supported with $1.3 million of unrestricted and $2 million of Title I funds," yet overspent by $1.2 million as the district hired staff for …(a) program while the numbers of anticipated students did not materialize, "according to the report.
The food service program required contributions of $2 million, about $1.1million more than budgeted, the report said.
Impact of charter schools – "Charter enrollment has a significant effect on the district's enrollment and has increased by 1,965 during the last three fiscal years," the report said.
Call for school closures – Recognizing that school closures are a hot button issue, the report criticizes the "abundance of small schools and failure of the governing board to address the issue."
Restrict employee raises – The district is giving excessive raises to employees, the report said. "The district has bargained more than a cost-of-living increase in each of the last three years," it said.
Former superintendent hired unbudgeted positions – FCMAT said, "The former superintendent rushed new unfunded positions through the process without regard to budget appropriation."
Hiring based on inflated enrollment estimates – District attendance turned out to be 426 students lower last year than estimated in the adopted budget. However, the district did not make cuts in staff and programs to match actual program needs.
Holding superintendent accountable – The FCMAT report both said the school board is responsible for district finances and should not interfere with the superintendent's management of the district. FCMAT staff had no answers for what board members should do if they are not being kept informed or are given wrong information.
After the report, some members of the public commented.
Trish Gorham, president of the Oakland Education Association (OEA), said, "There´s a lot of good information here. But interpreting it and making conclusions from that data is a different thing. We can come to different conclusions."
"To say that raises can only be based on the cost of living is incorrect," she said. "It was based on increased revenue and was a sound decision."
Kim Davis of Parents United for Public Schools criticized the "unwillingness of the board to take hold of its responsibility and supervise the actions of the (former) superintendent."
She said that top management increased by 550 percent in two and half years. "You all approved the contracts," Davis said. "Most of them were approved without discussion."
Education activist Mike Hutchinson called for the district to hire an internal auditor, a position that has long gone unfilled.