Oakland's Housing Market Skyrockets, Continues to Displace Longtime Residents
By Ken A. Epstein
Oakland continues to be plagued by foreclosures and rent increases that threaten to displace many long time Oakland residents, according to a report released Tuesday at the City Council's Community and Economic Development Committee meeting.
Housing prices are skyrocketing in Oakland, which is "considered to be one of the nation's fastest-moving housing markets," according to the report. Oakland's current median listing price is $475,000, up $7,500 from last quarter's median listing price, reflecting an 18.6 percent increase over last year.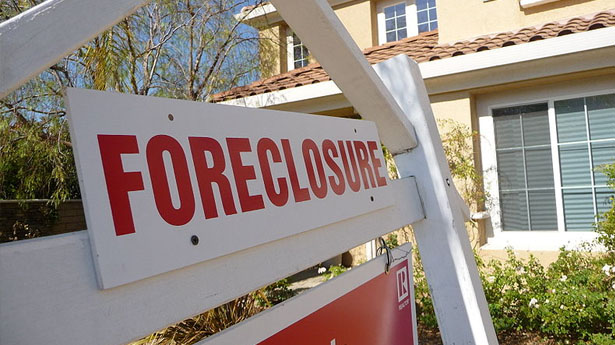 In addition, rents are going up dramatically. In the past quarter, the city has seen a 15 percent increase in rents in apartment buildings and a 10.3 percent increase for buildings of 50 units or more. These increases are in addition to the 11.5 percent increase the previous year.
The high cost of housing may contribute to the long-term decline in the percentage of African Americans living in Oakland, which fell from 43 percent to 26 percent between 1990 and 2011, the most of any group, according to the report.
During the same time period, the percentage of African American homeowners in North Oakland dropped from nearly 50 percent to 25 percent.
"We have to aggressively look at how we can be proactive. We need to analyze the data so we can support home owners and renters – to maintain the rich diversity here in Oakland," said District 6 City Councilmember Desley Brooks, who has sponsored some of the city's legislation to protect homeowners from foreclosure.
"We have to level the playing field, to help (residents) compete in market place," she said.
With the pressure on housing costs, Oakland neighborhoods where residents are experiencing a "significant risks" of displacement include North Oakland, San Antonio and West Oakland. Displacement potential also exists in Chinatown, the Fruitvale District and Central East Oakland and Elmhurst.
The report cited a recent Brookings Institution study that says Oakland ranks as the seventh city in the nation for the highest income inequality. The 20 percent of the lowest income households earn $17,646, while the top 5 percent earn $233,965.
While there are fewer foreclosures than a few years ago, longtime homeowners are still losing their homes. Foreclosures are 29 percent lower than a recent peak last spring, but in January and February there were 165 Notices of Default filed.
In Oakland's foreclosure crisis, one in 14 households lost their homes, the report said.
At present, 90 percent of Oakland families in foreclosure have owned their homes for at least six years, with over one-third of them in theirs home for over 10 years. Some of them have lived in their residences over 50 years, residing in family homes passed down through multiple generations.