Oakland School District to Tear Down West Oakland School to Build Industrial Kitchen
Posted in Economic Development, Education/Schools/Youth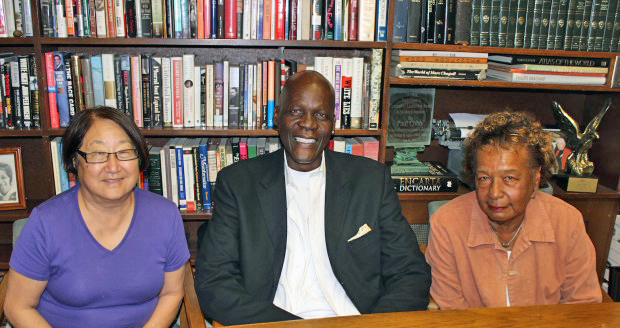 By Ken Epstein
Despite vocal opposition of some community residents, the Oakland Unified School District is moving ahead with plans to demolish Marcus Foster School in West Oakland and build an industrial-style kitchen to provide healthy meals to schools throughout the city.
Some community members are angry that the plans for replacing the school at West and 29th streets have been underway since 2012, and they only learned of them in January.
Some are concerned that a school building will destroyed in a community that has lost many of it public buildings and has long been short-changed by the city in the allocation of public services.
They are also saying the new kitchen will bring pollution producing trucks into an area that already is burdened with extreme levels of asthma and other respiratory illnesses.
The school at present houses a few special education classes and special education administrative offices. The gymnasium is open for community use.
The district for the past few months has been holding public engagement meetings with community members. In the meeting, district staff have explained the project's community benefits and their efforts to reduce the environmental impact of trucks and the industrial kitchen.
Marcus Foster is scheduled to close this month, and a public hearing will be held in September, followed by asbestos removal and the demolition of the school this year.