Oakland Is Losing Its Racial, Age and Economic Diversity, Says New Report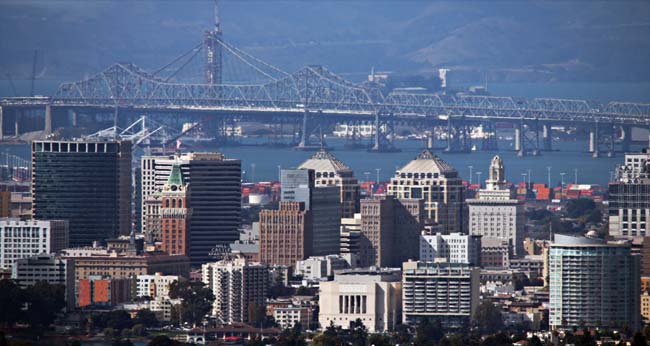 By Ken Epstein
Oakland is a city facing the loss of its racial, age, economic, cultural and social diversity, driven by the loss of affordable housing and a huge wealth gap, according to a new report produced by the City of Oakland.
The racial gap in household income is stark, with whites earning about double that of African Americans and other people of color.
Median household income of white families between 2008 and 2012 stood at $81,159. African American household income was $35,050, down from $42,975 in 2000.
The median income for Asian Americans between 2008 and 2012 was $45,238, down from $46,323 in 2000.
Latino families earned an average of $44,455, down from $53,341 in 2000.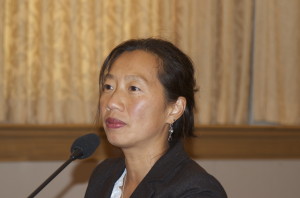 The report, "Housing Equity Road Map," cited a recent national study by the Brookings institution, which found that Oakland has the 13th highest income inequality in the nation, improving from 2012 when it ranked number seven.
In terms of housing affordability, Oakland has been first or second in the nation for the highest rent increases for multiple consecutive quarters.
Oakland's median rental market list price is $2,200, and the median home sales price is $438,900, according to the report, which cited Zillow.
Renters who earn Oakland's median income have to pay over 70 percent of their income for housing costs in order to afford a median rental-listing price in the city.
The rising cost of housing by itself is causing increased levels of poverty in Oakland and throughout California, according to Margaretta Lin, a primary author of the report and director of Strategic Initiatives for the city's Housing and Community Development Department.
Economic growth will not solve but actually contributes to the city's affordable housing crisis, the report found
Between March 2013 to March 2014, 17,000 new jobs were added in the East Bay, and 143,000 new jobs are forecasted by 2020, the report said. The growth in jobs is bipolar, mostly in the high wage professions and in the low wage sector.
"However, housing production is not keeping pace with the escalated demands, nor is sufficient housing being produced that is affordable to many existing residents and the growing lower-income workforce," according to the report.
"Lower-income seniors, persons living on disability income and homeless people face nearly insurmountable barriers in finding housing that is affordable," the report said.
Demographic changes in the city have been dramatic.
The number of children and youth in Oakland has declined 16.7 percent from 2000 to 2010, compared to 3.9 percent in Alameda County.
There continues to be a steady decline of the city's African American population, 24 percent, 33,502 residents, between 2000 and 2010. Since 1990, the city has lost 54,003 Black residents.
During the foreclosure tsunami, Oaklanders lost their homes and their family nest eggs. In East Oakland, home ownership declined by 25 percent between 2006 and 2013.
Over 11,000 homes were foreclosed.
The City's Council's Community and Economic Development (CED) committee will schedule a special full council meeting to discuss the report, "Oakland Housing Equity Roadmap," including recommended policy strategies, which is available at www.policylink.org/sites/default/files/oakland-housing-051215-a.pdf