New Oakland Schools' Superintendent Emphasizes Transparency and Collaboration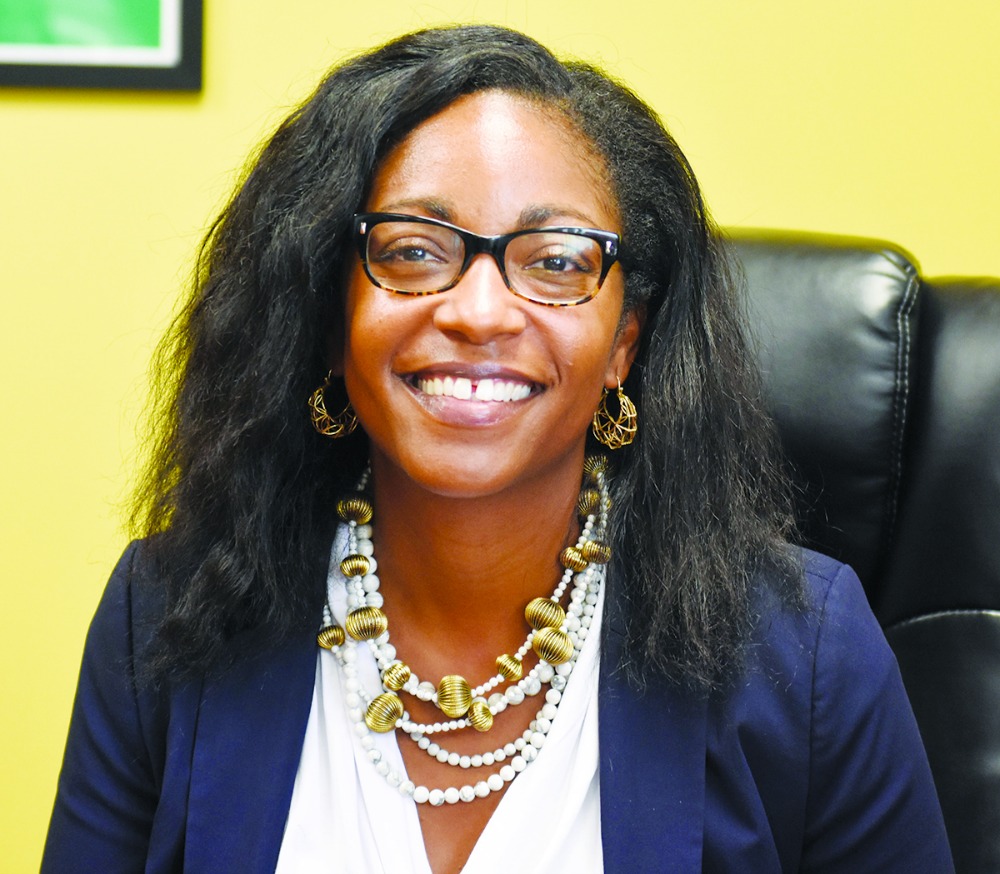 By Ken Epstein
In the first press conference of her new administration, Supt. Kyla Johnson-Trammell spoke about some of the big concerns on the minds of members of the Oakland community: producing quality and equity in schools, transparency and collaboration of the central office in dealing with schools and parents and what will be the impact on school communities of the large hole left in the budget by the last superintendent.
When Johnson-Trammell, 41, took over the leadership of the district on July 1, she became the first homegrown leader of the Oakland Unified School District in over a dozen years.
Born and raised in East Oakland, she attended Montclair Elementary and Montera Middle schools. She has worked for 18 years in the district as a teacher, principal, administrator and interim deputy superintendent.
Addressing concerns about the financial solvency of the district, she emphasized that OUSD faces the same tough issues as city districts across the state, inadequate funds and a teacher shortage, especially in bilingual and special education.
As an urban district, she said, ¨We have been in this state before."
She said she hopes to avoid or mitigate some of the worst of the possible budget cuts, employing "creative and innovative" methods to save money, in addition to raising money from outside sources.
Underscoring her commitment to collaboration with the school community, she said, "It can´t be just myself and two other people in the room making those decisions."
However, ultimately hard choices sometimes must be made between competing needs for limited resources.
"At the end of the day, we´re going to have to say no (sometimes)," she said. "There will be probably be some tension. It´s my responsibility to be a good shepherd of the resources we have."
Johnson-Trammell said the district has high quality programs and should build on them.
Two high schools that are doing well are Coliseum College Prep Academy (CCPA) in East Oakland, which has high graduation rates of Latino students, and McClymonds High School in West Oakland, which has high rates of graduation of African-American students.
She said she was committed to providing high quality programs for "newcomer" immigrant students and special education students and that the district will work to hire a stable teacher corps that is reflective of the city´s demographics.
The district will work to improve academic quality, but the role of the central office is not to micromanage school sites. There has to "more team-building," she said. " When we try to tell every school how do it, that´s when we make a mistake."
Johnson-Trammell rejected the approach that is often popular with new superintendents who promise dramatic changes and a set of quick fixes.
"Most of the problems we have are systemic problems. The tendency is to come and shake everything up," she said, but the reality is that if the problems were that simple to solve, they would already have been solved.
"We´ve shook up a lot in this district, and that´s part of the reason we´re in the shape we´re in," she said.
While some people point to the possibility of closing schools as a way to reduce the district´s budget gap, she pledged that no schools would be closed without careful study and consultation with school communities.
Many students, teachers and community members complain about instability at flatland schools, where programs, teachers and principals come and go every year or two.
"We have to support (and train) principals and teachers so they can improve," she said. "We have to develop the talent in our district so people stay."
With a deep commitment to equity, the district will have to continue to work "to disrupt our implicit bias that´s inherent" in all public school systems, she said.