Libby Schaaf Starts Search for City Administrator, Reaches Out to Councilmembers
Posted in Economic Development, Elections & Voting Rights, Politics, Responsive Government
"I have been very clear that I will be unbending about not putting public money into stadium projects," Schaaf said.
By Ken Epstein
A week after winning an intense race to become mayor of Oakland, Libby Schaaf is busy preparing for her term of office, which will start when she is sworn at the beginning of January
At the top of her "to do" list is the hiring a first-rate permanent city administrator to replace Henry Gardner, who is currently serving in that position on an interim basis.
"The recruiter is already on board, and I am meeting with them tomorrow to finalize the job description," said Schaaf in an interview Thursday with the Post.
"They will do a national search to find someone who has the background and the track record, who can deliver great services for Oakland residents," she said.
Schaaf emphasized that she had broad experience working in all parts of Oakland, including stints running a citywide school volunteer program, operating a homework center in West Oakland and initiating the school district's Parenting University, which for years was a project of the Marcus Foster Educational Institute.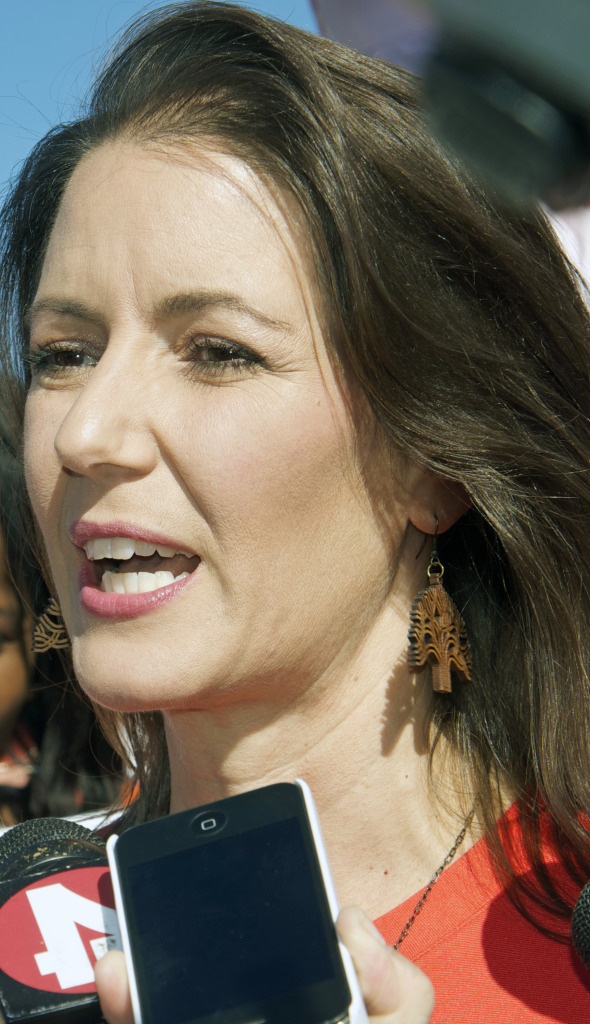 Pledging to work collaborative with the City Council, she said she has already contacted councilmembers, requesting to do a "driving tour" of their districts with them. She says she wants to see their districts and priorities through the councilmembers' eyes.
"Nobody gets anything done alone," said Schaaf. "I have so much respect for councilmembers – I've worked with them for decades. They know their communities best."
A major issue that the new mayor will have on her plate will be "Coliseum City," a proposal to build new sports arenas and an entertainment, housing and hotel complex on the property surrounding where the current Coliseum is located.
"I want to keep my teams in Oakland," said Schaaf, adding that she has already called the owners of the Raiders and the A's.
"(But) I have been very clear that I will be unbending about not putting public money into stadium projects," she said.
The project can be done with private money, as has been done in other cities, she said.
"It's is appropriate to for the city to look at investments into infrastructure and transportation, which will be owned by the city in perpetuity."
In addition, she said, the city has committed to an open process in which residents would be able to have a say on the project.
"The directive was to get a lot of public input on the different development scenarios for the entire area, going down to the waterfront," she said. "The public process should be including robust community participation."