Lawsuits Challenge Solitary Confinement in State Prisons as "Inhumane and Degrading"
Posted in Police-Public Safety
The "solitary confinement regime…will bring you to the edge of madness," says Justice Kennedy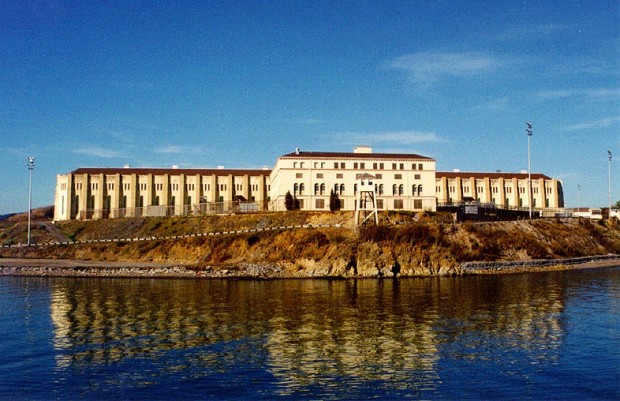 By Tulio OspinaOakland attorney Dan Siegel has filed a class action lawsuit on behalf of prisoners held indefinitely in solitary confinement at San Quentin State Prison's Adjustment Center, demanding an end to what they consider to be "inhumane and degrading" conditions.
This is the second lawsuit in three years that has been filed in California by prisoners who have spent years living in extreme isolation.
California has more prisoners and utilizes solitary confinement more than any other prison system in the country.
Both cases assert that long-term solitary confinement violates the Eighth Amendment's prohibition against cruel and unusual punishment and that the California Department of Corrections and Rehabilitation (CDCR) has denied them meaningful review of their placement, violating their Fourteenth Amendment right to due process.
These lawsuits seek to end indefinite solitary confinement in California, which prisoners claim has brought them serious mental and physical suffering.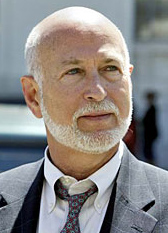 Prisoners in solitary are condemned to living in windowless cells, no larger than a typical parking spot, some for up to 20 years without consequential reviews of their placement.
The lawsuit filed by Siegel last week names six death row prisoners suing in San Quentin's Adjustment Center, claiming they are deprived of basic human needs such as human contact, sunlight, adequate recreation and proper medical care.
"Experts have shown that being in solitary conditions for longer than 15 days causes irreversible psychological damage and constitutes torture," said Dan Siegel, citing the consensus of many leading experts in the U.S. and around the world.
"Prisoners are human beings, and the law and Constitution state that people should be treated humanely, even in prisons, and have the right to be treated like other prisoners unless for misconduct," said Siegel.
"Even then, fair procedures are needed to decide who goes in and for how long because indefinite solitary confinement constitutes cruel and unusual punishment."
The plaintiffs in both cases have been assigned to solitary solely for alleged gang affiliation. The lawsuit asserts that these accusations rely more on perception than actual evidence that a prisoner has participated in gang activity.
According to Siegel, accusations by a prison informant, flashing a gang sign or even greeting a suspected gang member is enough evidence to send an inmate to solitary indefinitely, as long as several decades.
The prisoners claim they are then denied meaningful reviews of the evidence that condemned them to isolation.
"These two lawsuits are part of a growing movement in the US to reign in abuses of law enforcement that have not been seriously examined by courts," said Carol Strickman, an attorney with Legal Services for Prisoners with Children (LSPC) representing the plaintiffs in Pelican Bay's Secure Housing Unit (SHU).
These lawsuits are part a larger movement to challenge the use of indefinite isolation as a punishment, awakened by hunger strikes in 2011 and 2013 that were initiated by prisoners in Pelican Bay's SHU.
The hunger strikes grew to include 30,000 participants in prisons across the country, including those is San Quentin's Adjustment Center.
Just last week, US Supreme Court Justice Anthony Kennedy fiercely condemned the widespread use of solitary confinement in state prisons, writing that "the penal system has a solitary confinement regime that will bring you to the edge of madness, perhaps to madness itself" if left unchecked by the courts.