Brooks' Victory for Oakland's New Department of Race and Equity
Posted in Equal Rights/Equity, Responsive Government
Community support for historic measure garnered council's unanimous support
By Ashley Chambers
After months of debate, the City Council unanimously voted this week to create a Department of Race and Equity to address systemic racism and inequality in the City of Oakland.
The council voted at its special budget meeting Monday for full funding of the department, $520,730, to pay for the hiring of a director, program analyst and administrative assistant.
Authored by Councilmember Desley Brooks, the proposal came before the council earlier this year to create the new city department to begin to come to grips with the systemic racism and inequity in city policies and practices that adversely impact communities of color.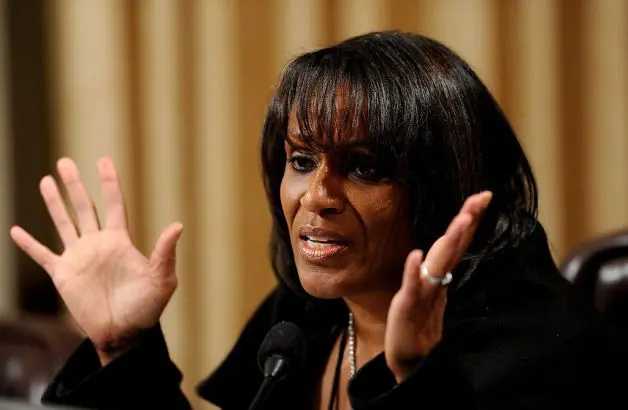 Over the past few months, hundreds of community members have come to council meetings to speak in favor of the proposal. They talked about the desperate need for the city to take action to deal with gentrification and the displacement of families, the lack of minority contractors on city projects, failure to enforce tenant protections and persistent underfunding of job programs for reentry, youth, and unemployed residents.
Over 50 organizations and 700 residents have expressed their support for the new department.
Speaking at the Council meeting Monday, Post Publisher Paul Cobb called for the councilmembers to endorse, support and fully fund the Department of Race and Equity.
Cobb read a text message sent to him from community advocate José Dueñas who died last weekend. Backing the new department, Dueñas wrote:
"I think we need to create a coalition of Latinos, African Americans and Asians to discuss how to deal with the inequities in this city and this county."
"This is just a first step, and the next step to what started out as affirmative action… I still remember how tenacious you (Paul Cobb) were with me (during that time)…We must do that again now."
Council President Lynette Gibson McElhaney, who endorsed the department and fully funded it in her proposed budget, said, "Oakland is changing and we need to have a department to ensure that we continue to respect and honor our diverse population and that we are able to do that proactively."
She added, "The focus is really about how the city delivers its services to ensure that (local) government is serving all sectors of its residents, and all geographic sectors of the city."
This victory for the Department of Race and Equity makes Oakland one of few cities around the country, along with Portland and Seattle, that have created departments to ensure equality and fairness for all residents.
Among other issues, the Department of Race and Equity will need to look at unequal enforcement of city zoning policies, said Brooks.
"It's the planning and the zoning decisions that have allowed for auto body shops to be next door to somebody's house, that allow for environmental issues to impact communities of color, that allow for West Oakland to have (a higher) asthma rate because of the bad conditions," she said.
"We need a Department of Race and Equity because we have normalized the conversation of race," Brooks said. "When you think about the incidents that just happened in South Carolina…we need a Department of Race and Equity because there are systemic issues that unless we address them we will never get to where we need to be."