Community College's Accrediting Commission Has Reputation for Aggressive Behavior
Posted in SF City College
By Helena Worthen and Joe Berry
The Accrediting Commission of Community and Junior Colleges (ACCJC), under the leadership Dr. Barbara Beno, has drawn national attention for extremely aggressive behavior in its evaluation of community colleges.
In July, the commission decided to withdraw accreditation of the City College of San Francisco, which would force the closure of the institution. The reasons for the ruling were not based on educational issues or financial malfeasance but primarily on the commission's concerns about the college's management and structure.
During the year ending June 2012, the commission issued 63 percent of sanctions issued by all accrediting commissions in the country.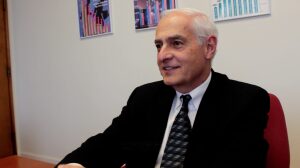 Dr. Beno was at one time president of Berkeley City College (then Vista), part of the Peralta Community College District. In the East Bay. In 2006, sanctions against the Peralta District by ACCJC under her leadership were withdrawn after the district threatened to sue.
The ACCJC itself is now under scrutiny because the Department of Education, in response to a complaint filed by the California Federation of Teachers in April, has found fault with how the commission t arrived at its decision to sanction City College.
In a letter received Aug. 14 the Department of Education found that the commission's evaluation of the college showed conflicts of interest, had insufficient faculty representation and had changed its criteria from "recommendations" to "requirements" between its 2012 and its 2013 termination decision.
The criticism of ACCJC from the federal Department of Education will not affect the decision to close the college, according to Paul Feist, vice chancellor for Communication at the Chancellor's Office.
It "doesn't change the sanctions under which the college is living," said Feist in a telephone interview.
He said the decision to appoint Robert Agrella as super trustee, with "extraordinary" powers to implement change at the college, was necessary because of the timeframe imposed on the college for getting the changes done.
"The decision to appoint the special trustee came about because the college does not have the luxury of time to address deficiencies and meet the standards for accreditation," he said.
The timeframe, however, was set by the ACCJC. When asked if it was not therefore a product of a flawed process, Feist said that the appointment of the super-trustee was a decision of the Chancellor's Office, completely separate from the ACCJC decision.
Some time between the arrival of the letter from the Department of Education and Aug. 19, the ACCJC determined that all documents submitted to the commission, including the letter from the Department of Education, were confidential.
However, many copies of the letter have already been distributed.
Helena Worthen and Joe Berry can be reached at [email protected].