City's Inaction Forces Polluting Trucks to Park on Neighborhood Streets
Posted in Army Base Jobs, Environment
By Ashley Chambers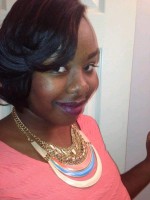 As the deadline approaches for Oakland Army Base businesses to move, West Oakland residents are complaining about the increase of heavy truck traffic and parking in their neighborhoods.
Businesses providing truck repair services may be forced to become mobile and the thousands of trucks that used Bill Aboudi's Oakland Maritime Support Services (OMSS) for parking will be left without a solution.
Mayor Quan's staff is still talking about providing parking, but there is still no resolution.
As Aboudi prepares to relocate to his 5-acre property, moving from 800 to 220 spaces for truck operations, he says he and his 18 tenants are waiting for a satisfactory answer.
"Truckers don't want to be on the street, they want to be closer to the services; but what choice do they have," Aboudi said.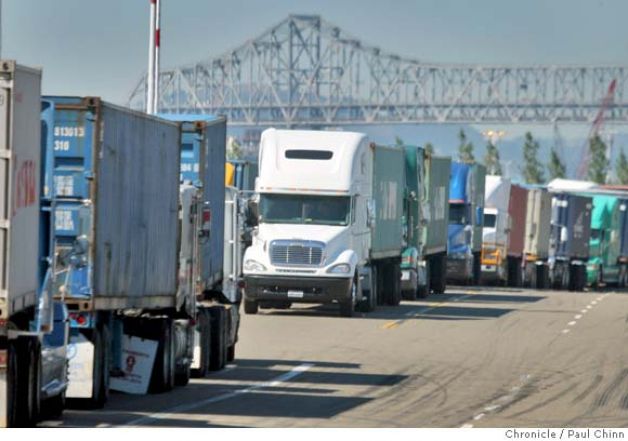 "It's almost like nobody wants the trucks to deliver, but how do you get your products to Safeway and other places if the truckers don't deliver it?"
He said the Port's growth in commerce means more containers, more cargo and more trucks to service that growth.
Truckers travelling from as far as Fresno or Modesto come through the port everyday with loads of merchandise and products.
In the downsizing of OMSS and the port's truck parking filled to capacity, truckers will start parking in the community.
According to Councilmember Lynette McElhaney, they will also be met with increased parking enforcement. She also says that it is of critical concern that this issue of excess truck parking be resolved.
"We need some place for [truckers] to park. It's incumbent upon us to figure out a solution," said McElhaney.
"There was a solution for 11.6 acres. We worked for seven months on this deal," she said referring to the port providing additional acres to the city.
"I encourage the Port Commissioners to step up and be in partnership with the community and work with the city to get the truckers off the street."
City staff said they would begin work on a new transportation plan for the area.
On the other side of this issue, Aboudi says the lack of space and pressure is hard on business and for his tenants.
A few OMSS tenants are in negotiations with the port on leasing space to relocate their businesses after Sept. 13.
"There's 10 acres of tenants that we can't accommodate and we're waiting on the city to tell us what to tell them. These businesses need to grow, not downsize," said Aboudi.
One tenant said the city's style of brinksmanship and constant threats of evictions is serving the developer's plan to have the Port replace the truckers by hiring them as Port employees.
The Alameda County Sheriff Sheriff has served notice to the tenants that evictions will begin next week.