City Forbids Inspections of Dangerous Materials in West Oakland
Posted in Community, Environment
By Ashley Chambers and Ken Epstein
The City of Oakland's Zoning division has issued a ruling this week forbidding entrepreneur Tom Henderson from establishing a U.S. Customs Exam Station at the old Horizon Beverage site in West Oakland to inspect potentially hazardous or explosive cargo that comes into the country through the Port of Oakland.
U.S. Customs and Border Protection has given approval but not yet signed contacts to conduct inspections with two local companies: North America 3PL at 1700 20th St. in Oakland, of which Henderson is CEO, and BOBAC CSF Corp. at 300 Ave. A in Alameda.
In a letter dated Wednesday, Dec. 18, city Zoning Manager Scott Miller told Henderson that his business was forbidden to conduct inspections of hazardous materials or unknown materials.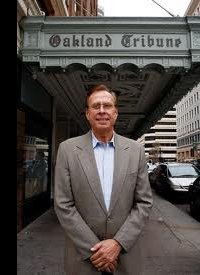 "I understand that the facility is an Anti-Terrorism Contraband Enforcement Team (inspection site), which conducts inspections for illegal cargo, smuggling, weapons of mass destruction, and other contraband, in addition to being a Trade (site), which conducts inspections for trade violations," Miller said.
"The city would not be able to issue a zoning clearance for the proposed … facility absent a change to the zoning regulations approved by the City Council or a Major Variance approved by the City Planning Commission," according to Miller.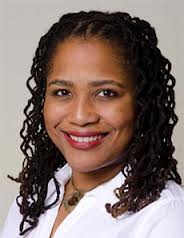 A previously issued zoning clearance for the site does not apply to the exam station, he said, because such a clearance only applies to "materials being handled at the site (that are) known to the operator, (but) the fundamental purpose of the (exam station) is to conduct inspections to discover the true nature of materials which may result in the discovery of previously unknown materials."
Henderson has until Jan. 13 to appeal the city's ruling, the letter said.
City Councilmember Lynette Gibson McElhaney, who represents West Oakland, said she has been receiving emails, letters and petitions from residents who are concerned about the proposed Customs exam station.
"We received (a lot of) calls after the Post ran the story," said McElhaney. "I think there will continue to be some concern" until the issue is resolved, she said.
Customs inspections conducted by BOBAC, which have already begun in Alameda, are raising concerns of residents of that city.
"Since I first raised the issue at the Alameda City Council meeting of an Anti-Terrorist and Contraband Enforcement Team (A-TCET)
site in West Alameda, I have done some more research. What I found is somewhat alarming," said Alameda resident Irma Garcia-Sinclair, in a Dec. 5 letter published in the Alamedan newspaper.
"We residents of West Alameda deserve an answer to (our) questions," she wrote.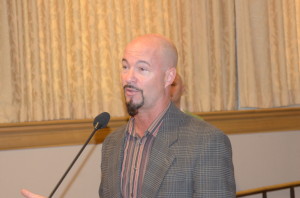 Contacted by the Post, Alameda City Manager John Russo refused to comment on inspections being conducted by BOBAC in his city. Russo "does not want to speak on the issue at this time," said the person who answered the phone at his office.
The Post has not been able to reach BOBAC for a comment.