CCSF Elected Leaders: "This Last Year Has Been Like Being Under an Occupation"
Posted in SF City College
By Helena Worthen and Joe Berry
Shanell Williams, Dr. Anita Grier, Alisa Messer and David Campos are all elected leaders fighting to save SF City College, which has been threatened with loss of accreditation effective July 2014.
When the Accrediting Commission of Community and Junior Colleges (ACCJC) announced recently announced the decision to remove accreditation, it complained that, "Some constituencies are not ready to follow college leadership."
These four leaders are saying their constituencies are not ready to accept "college leadership" if that means closing CCSF.
Shanell Williams was elected July 1, as student trustee representing all 85,000 students in the district on the CCSF Board of Trustees. She also serves on the executive board of the statewide Student Senate.
However, she has been barred by the new college "czar" Bob Agrella from attending CCSF board meetings and was stopped by campus police when she tried.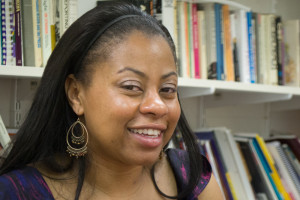 Williams participated in the work groups that attempted to satisfy the demands of the ACCJC last year. "Everyone worked their butts off," she said. "Everyone was trying to be compliant."
However, when the committee assigned to develop the college mission statement was convened, she says, the mission statement had already been written.
Traditional non-credit missions like lifelong learning, civic engagement and cultural enrichment had been eliminated. "The last year has been like being under an occupation," she said. "Even the Board – they were scared, they didn't want to speak out."
Dr. Anita Grier has been an elected member of the City College Board of Trustees for 12 years. She is one of two Black
members of the Board of Trustees. She was elected by the whole CCSF district.
She and the rest of the board were all dismissed by Bob Agrella when he took over. She was told that she was not allowed to meet with other members of the Board of Trustees, privately or publicly.
"I am very saddened that I can't represent the public, and I can't do what I was elected to do," she said.
On April 13, Dr. Grier received a message from the college that the chancellor of the community colleges, Brice Harris, would be giving a keynote address. Traditionally, members of the Board of Trustees would be introduced at this meeting.
She decided to go and see what would happen. "They had so much security. I thought maybe I would have been kicked out of the meeting – that would have been OK, too," she said.
"We have been halted in our efforts to run the college," she said.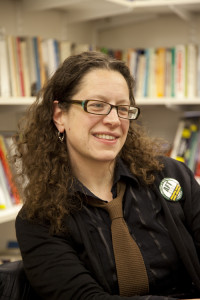 Alisa Messer is president of the faculty union, AFT 2121, representing over 1,600 full and part-time teachers. Some of the demands by the ACCJC are cuts in faculty pay, job security and benefits, which are items that have to be negotiated between the union and the district.
The union has responded by proposing intensive marathon negotiations in which the union and the district meet day after day until the contract is settled. They also started "fishbowl" bargaining, which means that interested members may come and sit and watch bargaining take place.
This is both a demonstration of good faith bargaining by the union and a way to display what representing a constituency looks like.
Last Tuesday and Wednesday, about 100 members showed up in addition to the negotiating team. So far, the district has agreed not to cut part-time faculty job security ("re-hire rights") and the pay scale that makes teaching at CCSF a decent job even for part-timers.
However, no final agreement has been reached. The union was hoping to settle the contract before classes began, in order to allow faculty to concentrate on teaching and on dealing with remaining accreditation issues.
David Campos, member of the San Francisco Board of Supervisors, represents District 9, which includes the Mission campus where 8,500 students attend classes.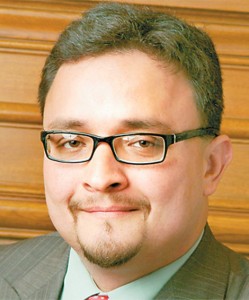 There are questions he says he cannot answer.
"I honestly do not know why anyone would want to shut down City College," he said. He points out that under immigration reform, the demand for ESL classes, which are targeted for cuts, will surge.
His second question is about the position taken by Mayor Ed Lee: "I'm still trying to understand what the mayor is trying to do. He appears to be more behind the ACCJC than not. We would like to see the city government speaking with one voice to save City College in its present form, not gutted to the point where it is not recognizable. "
Phone calls and emails to Mayor Ed Lee's office resulted only in a web link to a press release.
Helena Worthen and Joe Berry can be reached at [email protected].