Bernie Sanders Endorses Jovanka Beckles for Assembly
November 1, 2018
|
Last Updated September 21, 2021
|
|
Charter schools and privatization, Elections 2018, Environment, Equal Rights/Equity, Gentrification, Health, Housing/Foreclosures, Illegal dumping, Immigrant Rights, labor, LGBT, Politics, Responsive Government, Richmond
Posted in Charter schools and privatization, Economic Development, Elections 2018, Environment, Equal Rights/Equity, Gentrification, Health, Housing/Foreclosures, Illegal dumping, Immigrant Rights, Labor, LGBT, Politics, Responsive Government, Richmond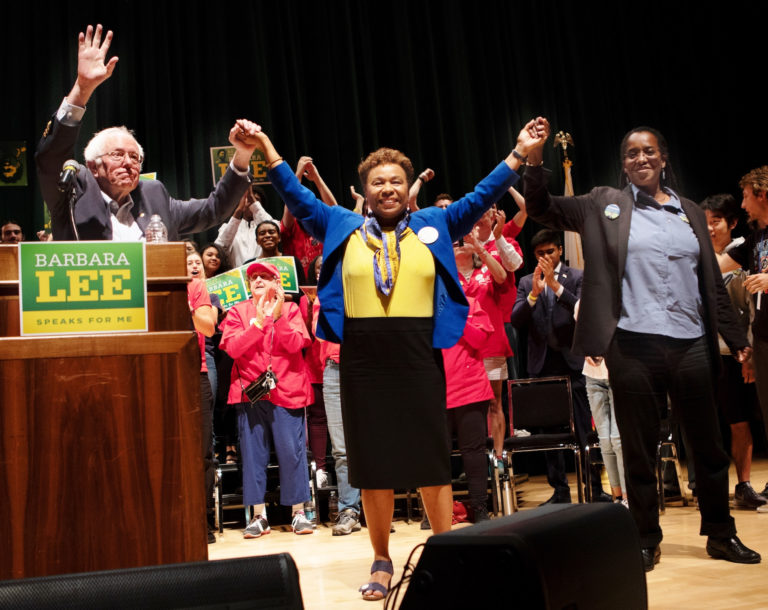 Senator Bernie Sanders endorsed Jovanka Beckles for Assembly District 15 following a weekend rally in Berkeley.
"While in Berkeley, I had the chance to meet with Jovanka Beckles, and I was impressed by her commitment to progressive values," said Sanders.
"In the State Assembly, she will fight for Medicare for all, a living wage for all California workers, environmental justice and criminal justice reform," he said. "I'm proud to support Jovanka Beckles in the 15th Assembly district."
Sanders met with Beckles following an auditorium-packing rally with Congresswoman Barbara Lee (CA-13) in a speech excoriating President Trump. Berkeley was the final stop on his dynamic, nine-state Get Out The Vote (GOTV) tour.
The event, on the grounds of Berkeley High School at the packed 3,500-seat Berkeley Community Theater, began with a speech by Berkeley Mayor Jesse Arreguín.