UC Berkeley Black Students Face "State of Emergency"
Posted in Berkeley, Community, Education/Schools/Youth, Equal Rights/Equity, Ferguson/Black Lives Matter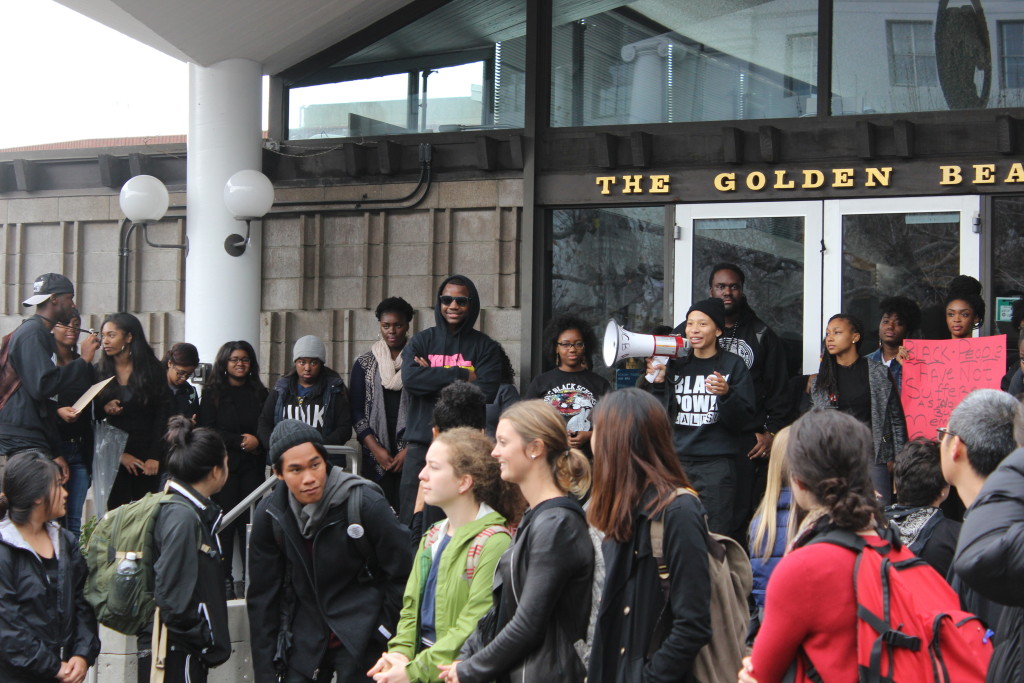 By Rasheed Shabazz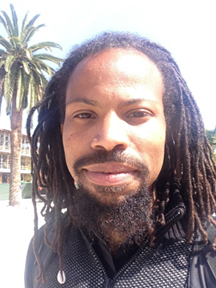 Black students at UC Berkeley, saying they are facing isolation, alienation and oppression, are demanding the university's administrators implement major changes to address the hostile campus climate at the nation's most prestigious public university.
Following years of dwindling Black enrollment numbers and multiple surveys suggesting Black students are subject to racism on campus, the Black Student Union released a list of demands to Chancellor Nick Dirks.
"Black students, staff, and faculty on UC Berkeley's campus are in a state of emergency requiring immediate attention," said Gabrielle Shuman, co-chair of political affairs for the Black Student Union (BSU).
Black student leaders first met with Chancellor Dirks and Executive Vice Chancellor and Provost Claude Steele to demand changes on Feb. 13.
The demands include the creation of a resource center, increased staffing for recruitment and retention of Black students, two Black psychologists, advisors for Black student athletes and recruitment of more Black graduate students and faculty.
Students have demanded the creation of a resource center named after Mississippi human rights activist Fannie Lou Hamer. The symbolic demand that received the most media attention is the renaming of Barrows Hall after former political prisoner Assata Shakur, currently living in exile in Cuba.
Admissions and enrollment of Black undergraduate and graduate students at UC Berkeley is abysmal. Currently, a little more than three percent of UC Berkeley students are Black.
The BSU has called for the hiring of staff in the admissions office to recruit Black students, as well as doubling the budget for the Getting into Graduate School (GIGS) program, a program to increase enrollment of underrepresented groups.
The few Black students attending the campus report the highest levels of disrespect, stereotypes and an anti-Black campus climate, according to multiple surveys. Black staff and faculty also report similar disrespect.
Nearly half of Black students have reported being disrespected due to their race, according to the surveys.
After a cardboard effigy was found hanged at Sather Gate before a December Black Lives Matter protest, Chancellor Dirks first pledged to work with Black students.
An anonymous queer, Black and people of color collective later took credit for the political artwork. For many Black students, the incident echoed a 2012 incident when a fraternity's Halloween display included the mock lynching of a zombie.
In a response to student demands, Dirks said the treatment that Black students report is deplorable.
"Too many students have told us about being excluded from study groups, ignored during class discussions, verbally harassed at parties and social events, and feeling, in a general sense, vulnerable, isolated, and invisible," Dirks said in a letter to the BSU following a trip to Asia. "This is something we deplore."
Chancellor Dirks said he plans to develop "a major campus initiative" to increase Black staff, faculty and student numbers, but students are skeptical.
"Black people have been oppressed by this university since its creation," student government candidate Alana Banks, an Oakland native and BSU member and current. "The fact that we have to come up with demands for long-overdue support, to us, is a testament of our condition," she said.
Students later met with Steele and Gibor Basri, vice-chancellor of equity and inclusion, on March 6, according to the BSU, but he did not respond before their deadline. When Dirks did, BSU said he did not address each of their demands, including the call to rename Barrows Hall.
In December, the BSU blockaded a campus café for four-and-a-half hours after the non-indictment of the police officers who killed Eric Garner and Michael Brown.
Black students have also been active in the recent "Black Brunch" protests in Oakland and Berkeley and hint the possibility of direct action if their demands are not met.
"We will persevere until Black students get what we need and deserve," said Shuman.