Tavis Smiley Discusses "Death of a King" in Bay Area
Posted in Arts and Culture, Community, Equal Rights/Equity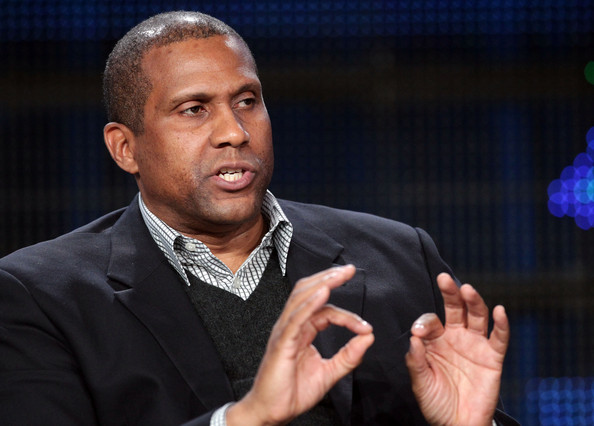 By Tasion Kwamilele
Imagine young boy being beaten by is father so severely that he have to spend two weeks in the hospital recovering.
That was the story Tavis Smiley told about what happened to him at the age of 12 when his father became enraged after he and his sister were falsely accused of doing something.
While he says the incident broke his spirit at the time – his father had never acted that way before – it became the defining moment for the rest of his life.
After Smiley was released from the hospital, a deacon from his church gave him a box of recorded speeches by Martin Luther King Jr.
Smiley remembered hearing King's voice and his message of love that taught the young men that even with the hate, anger and love he had for his family, he had to love his way through the situation.
"(King) literally and figuratively saved my life," said Smiley.
Speaking at the Commonwealth Club in San Francisco this week, Smiley explained that King was his hero but joked that most people only know the civil rights leader for one speech and for one line and think that was all he was about.
"Dr. King has been so sanitized and sterilized that we don't know who he is," Smiley said. "We've frozen [him] in 1963."
Describing it as his passion project, Smiley's new book, "Death of a King," looks at the last year of his life beginning April 4, 1967, when Ken gave his "Beyond Vietnam" speech, and ends with his assassination exactly one year later.
Smiley reminded his audience that while King is represented as a deity in death, he was demonized during his lifetime. His speech condemning the War in Vietnam was the turning point because that was when the world turned against him, said Smiley.
King's speech criticized the war and criticized America for not dealing with its own poverty. The media attacked and shunned him. The NAACP, the Urban League, Adam Clayton Powell and Thurgood Marshall all condemned King.
In addition, there were paid FBI informants, and King was receiving death threats daily.
"In the darkest and most difficult hour of life is where you find yourself," Smiley said. "My favorite Martin is the one in the last year of his life when everything and everyone turns against him."
And that's the point of emphasis in Smiley's "Death of A King." Despite the controversy, the naysayers, the nonbelievers, King continued to preach his message and hold firm to his belief. And the leader continued to do so up until his death.
Shortly before he died, King had already prepared his sermon for the upcoming Sunday, titled, "Why America May Go to Hell," said Smiley.
"Society pays a true price for ignoring truth tellers," he said.