Seeking New Students at SF City College
Posted in SF City College
By Helena Worthen and Joe Berry
Students and others fighting to save San City College of San Francisco are going out into the community to find people who may want to take classes this fall.
They are leaving the new schedule of classes at locations throughout the city.
This is part of the effort by the SaveCityCollege Coalition to boost enrollment for fall classes, since loss of enrollment can trigger a downward spiral in state funding, which is based on how many students took classes the previous year.
"The Coalition quite spontaneously got the idea of saturating the city with course schedules. They were sitting there in boxes, doing nothing – thousands of them, "said Tarik Farrar, anthropologist and chair of the African American Studies Department.
"People started going in and picking up these boxes and delivering them to every library, coffee shop, supermarkets – everywhere. It was absolutely remarkable, the efficiency and energy with which people were doing this. This is our response to this catastrophe."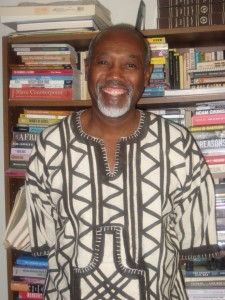 The July 3 decision by the Accrediting Commission for Community and Junior Colleges (ACCJC) to close City College in July 2014 has scared many people into not signing up for classes.
Farrar warns that under-enrolled (less than 20) classes will get cancelled, leaving students without choices and faculty without jobs. He explains:
"If there was an actual agenda to downsize City College, this will do it. Even if the school is not closed, the message that was sent was that City College is finished, and students will choose to go somewhere else or not go anywhere at all."
Nevertheless, City College is open and accredited, and classes will transfer. The San Francisco Giants are going to flash "City College Is Open" during the game.
"As far as African American students go, we're not the hardest hit," said Farrar. Even so, our enrollment is about 10 – 15 percent lower than they should be at this point. When we see the figures for Aug.t 5, 6 and 7, we'll have a sense of what is going to happen."
Helena Worthen and Joe Berry can be reached at [email protected].