San Jose Cop on Leave After Posting Twitter Death Threats
December 17, 2014
|
Last Updated September 18, 2021
|
|
Uncategorized
Posted in Uncategorized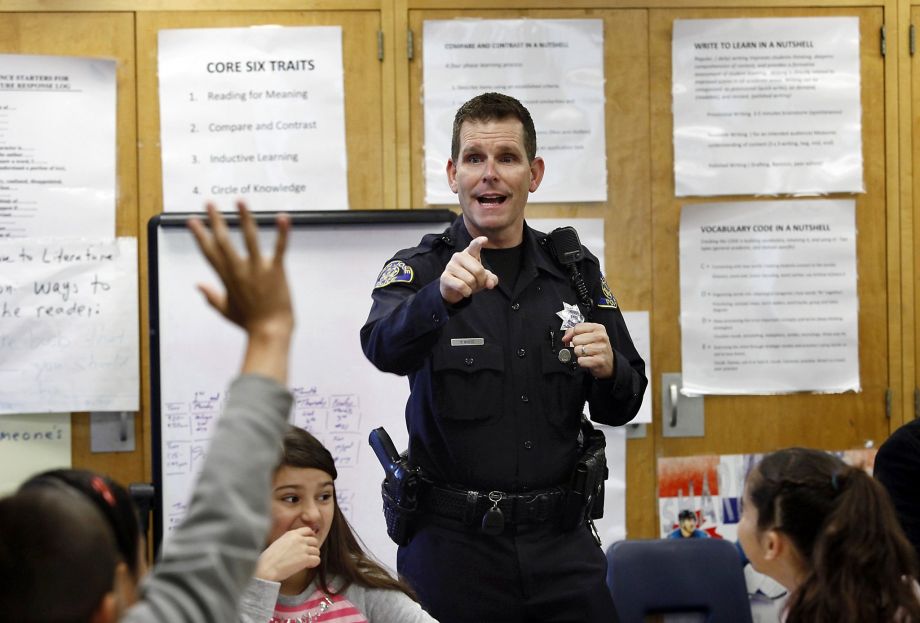 Phillip White, a 20-year veteran police officer, is shown here in October teaching a class of fifth graders in San Jose. Photo Courtesy of the San Jose Mercury.
San Jose police officer Phillip White was put on leave Monday after posting a series of death threats to Black Lives Matter protestors on his personal Twitter account.
An online petition at change.org that demanded his firing had received 5,000 signatures in less than a day. Menlo College, where the officer was an assistant basketball coach, cut ties with him.
The 20-year veteran officer's most racist tweets read, "Threaten me or my family and I will use my God given and law appointed right and duty to kill you. #CopsLivesMatter" and "By the way if anyone feels they can't breathe or their lives matter I'll be at the movies tonight, off duty, carrying my gun."
The officer was rebuked by San Jose police Chief Larry Esquivel, who said in a statement that White's posts do not reflect "the thoughts or feelings" of those on the force.
The police union spoke out against the posts but did not mention White by name.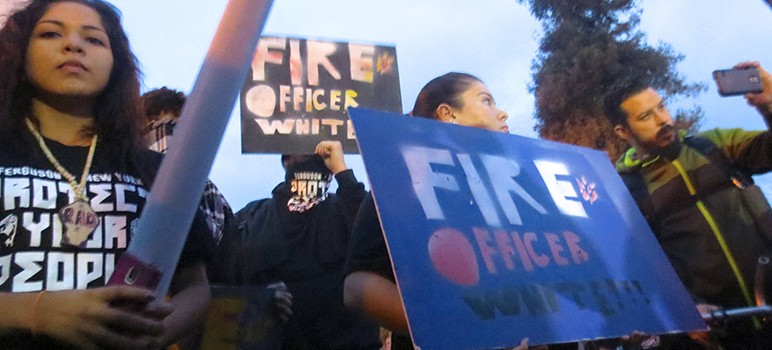 "Offensive, disrespectful and inappropriate social media comments have no place in the public discourse surrounding the tragic loss of life from recent officer involved incidents," according to a statement. "We condemn these comments."
Mayor-elect Sam Liccardo said he would support firing White
"(He) undermines everything that our officers are working to accomplish in our police department to build relationships with trust in our community, and I'd support the chief taking any and all disciplinary actions, including termination, to ensure this kind of conduct does not continue," he said.