Ruby's Flawed Audit Fails to Make Case
By Ken A. Epstein
If you read the city auditor's new report like it's the gospel truth, then Courtney Ruby's 64-page "performance review " cites damning evidence against two members of the Oakland City Council who are accused of interfering with city staff in awarding a multi-million dollar contract for part of the city's Oakland Army Base development project.
But to a critical reader who expects an audit to back up its claims with evidence, the allegations against City Councilmembers Desley Brooks and Larry Reid quickly begin to fall apart.
According to Ruby, Reid and Brooks in 2011 interfered with city staff, attempting to steer a contact worth at least $2 million to Turner Construction, a local minority-owned construction company.
But the facts do not line up with Ruby's account. The contract ultimately went out to bid, and the City Council, including Brooks and Reid, voted 7-0 (with Jane Brunner abstaining), June 19, 2012 to give the contract to the lowest bidder, Downrite Construction.
Strange behavior for public officials who were allegedly directing business to Turner Construction. Their vote does not square with Ruby's statement: "Both the councilmembers involvement and interference in the contracting process appears to inappropriately favor Turner."
Ruby's Army Base allegations are a key part of her "Non-Interference in Administrative Affairs Performance Audit" for 2009 through mid-2012, released March 21, and widely reported uncritically in the media.
The audit never claims the two councilmembers stood to gain financially from the alleged behavior or tries to explain the reasons
for the councilmembers' actions.
If one looks to the audit for reasons, they will not be found. Ruby did not ask Brooks and Reid for interviews until after the audit was completed. Nor did the auditor's office talk to a representative of Turner Construction, which has earned a record in the city as a responsible builder that seeks to hire and train the formerly incarcerated.
Unlike most audit reports, Ruby's findings lack evidence. Of course, she cannot identify whistleblowers, but she does not quote or paraphrase any of those she interviewed.
Her report says she reviewed telephone records and "all the councilmembers' and all council aides´ email accounts for evidence of interference, including "tens of thousands of emails."
None of this evidence was quoted or cited in the report.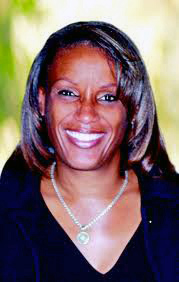 None of this evidence was quoted or cited in the report.
The report said "27 hotline tips were received" and the auditors' staff talked to "more than 40 individuals, which included interviewing specific employees in areas likely to have instances of interference."
This sounds like a lot, but these numbers are connected to multiple allegations spread over three years. . How many tips did the auditor receive, and how many people did she talk to specifically about the Army Base contract? She does not say.
Just as important as the councilmembers' unexplained vote to the lowest bidder and lack of documented evidence, the auditor fails to go back to the beginning of the council discussion in 2009.
It's hard to understand a story when you come in at the middle.
Ruby starts her timeline on May 20, 2011 and concludes it with the City Council vote on June 19, 2012.
But she leaves out the most important part of what happened, which goes back to August 2009 when city staff conducted open bidding to award the Oakland Army Base demolition and remediation (Building 6) project, which was worth at least $2 million but could go as high as $6 million.
After the bidding, John Monetta, real estate manager for the city, wrote in an Oct. 9, 2009 email, "The preliminary staff recommendation is to select PARC Services for the job," PARC Services was a consortium of contractors that included Turner Construction and other local contractors.
When pressure was exerted to derail the process, it did not come from councilmembers but from Phil Tagami, who was negotiating to become master developer of the Army Base project, in an email dated Oct. 15, 2009. This was before he was awarded an Exclusive Negotiating Agreement on Jan. 22, 2010.
"(We) must insist that the bid solicitation be rejected and the process significantly revised with our direct involvement before being re-started," Tagami said in the email to Walter Cohen, then director of Oakland's Community and Economic Development Agency.
"In the spirit of working as a team we want to be supportive and timely in our responses to agency requests and hope our constant communication and meeting throughout the week was deemed responsive and helpful in identifying issues and pitfalls that justify an alternative course of action."
Tagami said he wanted the contact to go to part of his team, Top Grade Construction, consistent with the philosophy: "One vision, one team, one project."
City staff withdrew its recommendation and decided two years later to give the job to Top Grade, which is not a local company, without sending the contract out to public bid.
Ruby recognizes staff's failures to publically bid the contract but called the actions a "misinterpretation" of whether they could issue a sole source contact for the demolition work.
"Under the standard contracting process for construction contracts exceeding $50,000 the administration should have conducted a competitive bid process," the audit said. "This occurred because, according to redevelopment, in an effort to speed up the remediated work on the Army Base, redevelopment attempted to contract with Top Grade Construction who was a contractor of the master developer of the project," Phil Tagami.
It was at his point that the two councilmembers, according to the audit, "directed staff to work with Turner to establish a bid proposal."
The staff in June 2011 was attempting to give Top Grade two no-bid contracts, one for $2,676,750 and another for $2 million, which was opened-ended and could rise to as high as $4 million.
According to Brooks and Reid, they never pushed for Turner to receive the bid. Instead, they rejected the sole source agreement,
and in public meetings demanded the city stand by its open bidding rules, which include opportunities for local small businesses, they said.
In fact, they argue, Turner Construction has rarely done business with the City of Oakland.
The councilmembers say the attack by the auditor is not about them personally but against elected officials who are willing to back the community's demands for local jobs on city-funded projects.
"We stood up for local hiring, and a ton of bricks dropped on us," Reid said.