Richmond Seeks Support for "Cybertran" Ultralight Rail Transit System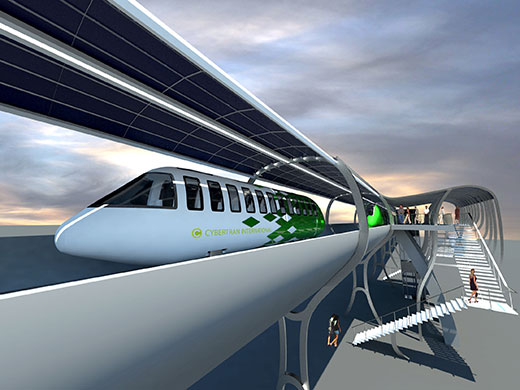 By Post Staff
The Richmond City Council has agreed to continue searching for federal and state dollars to fund an innovative transit system that could bring a high-tech passenger rail transit system to the city along with thousands of manufacturing jobs and billions in economic revitalization.
The council unanimously agreed to pursue the funding following a presentation from CyberTran International on March 24. The city hopes to be the first city in the world to implement the transit program.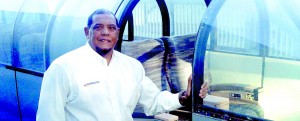 "We're excited about this project," said Richmond City Councilwoman Jovanka Beckles, a strong advocate for the project. "This is important on so many different levels. It's going to bring much-needed jobs to Richmond and renown to the city, too. We would be the first in the country to launch a program like this – it's pretty amazing."
When the project begins it could bring thousands of construction and manufacturing jobs, approximately 50 transit operator positions, about 100 new vehicle construction technicians and an estimated $13.5 billion in economic activity with increased property values and new businesses.
The CyberTran project could solve a lot of Richmond's transportation goals and priorities including a long-standing desire to connect the city's Hilltop area with areas like downtown, Parchester Village and the Marina that have not happened because it's been cost-prohibitive, Beckles said.
"This could connect the city in ways not possible with AC Transit nor BART," she said.
Dexter Vizinau, president of CyberTran said he specifically chose Richmond as the site of CyberTran because it will help the city.
"I could have moved the company to Silicon Valley and we would be a lot further along than we are," he said. "But I moved to the City of Richmond because I wanted to move where the jobs are needed most and the city that needs it most is Richmond."
CyberTran is developing a network of computer-automated, solar-powered trains that actually are more like large passenger cars, which can transport up to 20 passengers at a time.
Each vehicle will move non-stop, direct to destination.
Because of the smaller size of the vehicles, they are easier to build and implement and much cheaper than traditional rail systems. The computer-operated railcars, which are smaller than Disney Monorail cars, could be summoned and arrive to various locations on demand.
President Barack Obama is a proponent for reducing greenhouse emissions and has promoted the idea of environmentally-friendly, sustainable cars and transit projects. He approved a federal funding bill in December 2014 that could provide funding for projects like CyberTran in Richmond, according to Vizinau.
The Richmond City Council voted unanimously in September to enter a public-private partnership with CyberTran.
On Feb. 14, another agency, i-Gate, also signed an agreement with the company. The state-sponsored business incubator i-GATE has asked CyberTran to participate in a network of green transportation and clean-energy technologies, where the company can access advanced industry and technology development opportunities.
There are a total of five US cities and one in China that are working to deploy the transit technology, he said.
Vizinau and company representatives have also visited Richmond's sister city Zhoushan, China four times in the past year and is also working to implement CyberTran there in hopes of making that city the first international site with the technology.
"It's going to be phenomenal to be getting people out of their cars and good for the climate and good for mobility of Richmond residents," Beckles said.