Remembering Ron Dellums, West Oakland-born Orator, Political Leader and Fighter for Justice and Humanity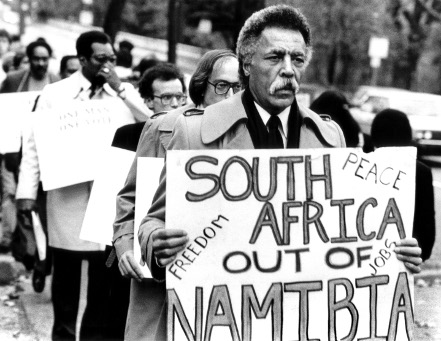 By Ken Epstein
The following are some of the outpouring of statements on Facebook from Oakland residents following the news that former Congressman, Oakland Mayor and Berkeley City Councilmember Ronald V. Dellums died early Monday morning.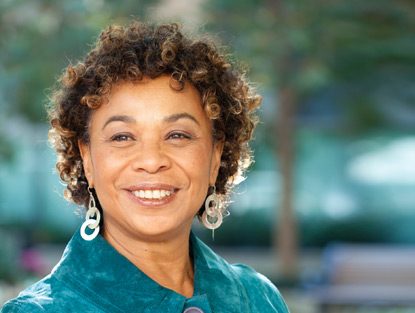 "I was lucky to call Congressman Ron Dellums not just my predecessor, but also my mentor and dear friend.
"Congressman Dellums was the father of coalition politics. He co-founded the Congressional Black Caucus, advocating for social and economic justice for his community and communities across the country.
"His principles and values were evident in not just his policies, but also his actions. He was proud to be a feminist, way ahead of his time, ardently supporting women's rights before it was the norm. His anti-apartheid work, anti-war efforts, civil rights advocacy and historic chairmanship of the Armed Services Committee improved countless lives.
"He was a social worker, which was evident in the way he tackled challenges and fought for the most vulnerable among us. Congressman Dellums always said that when constituents came to his office asking for help, we must ask ourselves 'Is this the right thing to do?' He said if the answer is yes, you help that person. No doubt about it."
Oakland City Councilmember-at-Large Rebecca Kaplan
"His passion and commitment made a deep impression on me, when I was a young politician. I will never
forget reading his response, when then a Berkeley Councilmember, Dellums was called a radical, 'If it's radical to oppose the insanity and cruelty of the Vietnam War, if it's radical to oppose racism and sexism and all other forms of oppression, if it's radical to want to alleviate poverty, hunger, disease, homelessness and other forms of human misery, then I'm proud to be called a radical,' he said.
"Besides our work- related interactions, I was also honored to have the opportunity to share bible study with him."
Kitty Kelly Epstein, educator and aide in Mayor Dellums' administration:
"Ron Dellums was the epitome of kindness, courage, dignity and path-breaking politics. He was the first in Congress to oppose the war in Vietnam, the first Black congressman elected from a mostly white district, the first to introduce legislation for universal health care and for sanctions against apartheid in South
Africa.
"And he was Oakland's most progressive mayor thus far.
"Although he got less credit for this leadership, because he was not the choice of the corporate media, he was the first to explicitly fight gentrification.
"He strategized to maintain working class jobs in Oakland, insisted that local control of the school district be returned to its residents, lowered police costs by rejecting costly police overtime, cut the homicide rate by more than a third, insisted on the indictment of the killer of Oscar Grant, appointed the first West Oakland resident to the Port Commission, invited the formerly incarcerated into the Mayor's office to be close to him and work with his reentry specialist.
"He personally appeared at an elementary school where an immigration raid was rumored. And he listened to the voices of 800 people who worked on his community task forces. There is much more than what can be posted in this small space.
"We will miss his jokes, his speeches, and his wisdom. And most of all we will miss his love for humanity. He believed that we would all come together to fight climate change because eventually we would recognize that we are 'all in this foxhole together.'
"Let us make it so."
Local business woman Cynthia Mackey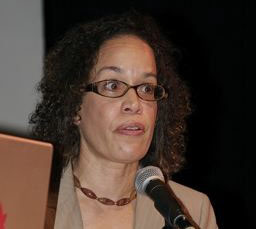 "Ron Dellums was the only Oakland politician that ever took an interest in me and my business and gave me opportunities to be in the forefront. I can't thank him enough.
Miguel Bustos, director of Intergovernmental Relations for Mayor Dellums: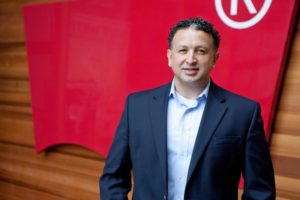 "Working to end apartheid was one of Dellums' primary legacies when he left a 27-year career in Congress in 1998. Dellums first introduced a sanctions bill in 1972.
"The anti-apartheid movement in the United States was nascent in the early 1970s, but Dellums pushed for sanctions year after year. Success came in 1986 when the House passed Dellums' legislation. Then-President Ronald Reagan rejected a Senate version of the bill, but his veto was overridden. It was the first time in the 20th century that Congress overrode a foreign-policy veto."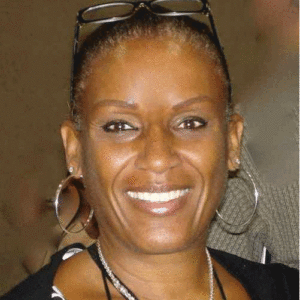 "Ron paved the way for so many elected officials and professionals, especially African Americans. He was a trailblazer, a visionary and most of all he was the conscience of Congress when we needed it.
"When I was in high school, Ron gave me my first job in politics; I interned in his D.C. office for two summers. That experience exposed me to so many great people and provided me with a great example of true public service. I am forever grateful to you Ron Dellums."
Johnny Lorigo, former school counselor and coach: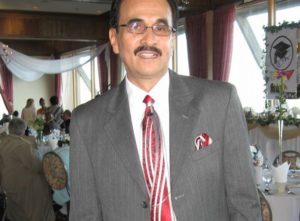 "He was truly a bright, kind and wonderful gentleman. I first met Ron when he was a recreation director at Lafayette Elementary School (in West Oakland) during summers when he was a SF State student."
Art Shanks, executive director of the Cypress Mandela Training Center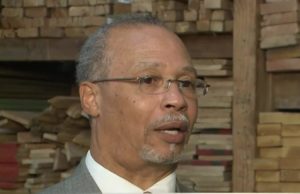 Congressman Dellums was responsible for bringing the Green Job Corps to Oakland with seed money of $250,000 in partnership with Laney College and the growth sector. The Oakland Green Job Corps is still very much needed and has been replicated all across the United States. Congressman (Dellums) truly believed in workforce development and was adamant about pre-apprenticeship training and education; he was an avid supporter of Cypress Mandela."
Kweli Tutashinda, Brotherhood of Elders Network/Imhotep Chiropractic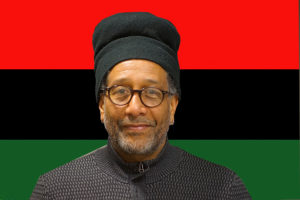 "(In 1967 and 1968), Ron was the only elected official at major Black Power gatherings and rallies to free Huey Newton. He was that rare politician who had the courage to embrace radical politics in an electoral forum.
"One of America's greatest orators, Ron, as Mayor of Oakland attempted to usher in Participatory Democracy by engaging over 800 citizens in a task force process that met for over six weeks. Two-hundred proposals were created that are still exerting their influence in Oakland.
"Ron's legacy is huge. The American with Disabilities Act, South African freedom, and American conversion of military bases to civilian use are just three of his impressive accomplishments."