Remembering Post Founder Thomas L. Berkley
Posted in History and remembering, Media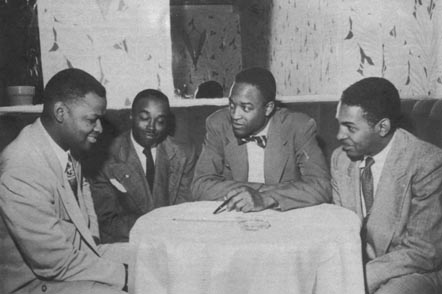 Thomas Lucius Berkley, 1915–2001, was founder and publisher the Post News Group, as well as a lawyer, newspaper publisher, world-class athlete, and chairman of the Oakland Port Authority Board of Commissioners, serving 1969-1981.
He was the first Black commissioner, serving two terms including the position of president. 2 He played a major role in improving the port by helping it become a container operation that moved cargo with cranes.
He also served on the Oakland School Board and the California World Trade Commission.
He formed the Post newspaper publishing group serving Oakland and Northern California, and the Spanish language El Mundo newspaper covering The Bay Area.
Born in DuQuoin, Illinois on Aug. 9, 1915, Berkeley was the grandson of four slaves. His father was a coal miner and labor union organizer, his mother a teacher.
Berkley's parents decided in 1920 that the segregated schools in southern Illinois were not adequate for their children, so they and seven of their eight children moved to California's Imperial Valley where they lived for six years.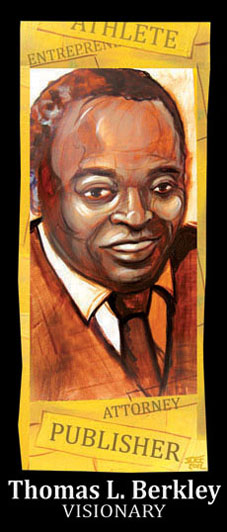 The family later moved to a ranch in Fullerton. Four of the children graduated from college, three of whom earned advanced degrees.
Berkley studied economics and then law at UCLA where track coach Brutus Hamilton rated him as the world's best hurdler in 1938. When the 1940 Olympic Games were canceled, he joined the army where he became an officer specialized in logistics and achieved the rank of second lieutenant.
After completing his military service, he returned to Oakland where he established the largest racially integrated law firm in the country.
When Berkley died on Dec. 27, 2001, then-mayor of Oakland Jerry Brown announced that the street where Berkley's law office was located was being renamed "Thomas L Berkley Way."
At the time, Congresswoman Barbara Lee said: "The world has lost a giant of a man, champion for justice."
Congressman and Oakland mayor Ron Dellums said: "Tom was a visionary, a globalist, a teacher."
Post news reporter Bill Hughes called Berkeley " a coal miner's son, a longshoreman who struggled for an education and never lost his humanity or his desire to improve the human condition, especially for the less fortunate."