Police Oversight Commission Clears First Hurdle
Posted in Police-Public Safety, Responsive Government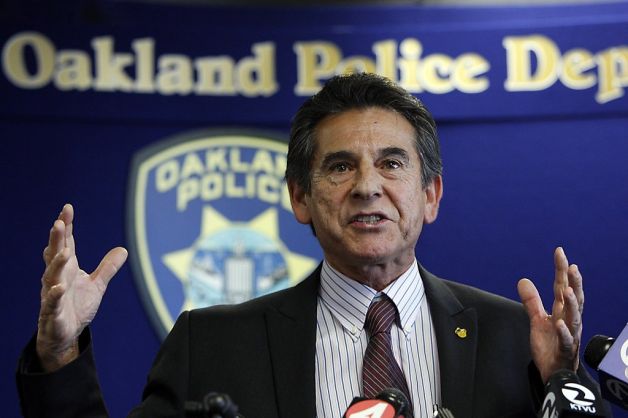 By Ken A. Epstein
A resolution that allows discussion and action on a proposed November ballot measure to create a Public Safety Oversight Commission was approved by the City Council's Rules Committee this week, which means the measure can be debated and possibly voted on at the council's Public Safety Committee meeting on June 24.
Council members of the Rules Committee – Dan Kalb, Pat Kernighan and Libby Schaaf – voted at their Thursday meeting to put the measure on the Public Safety's agenda. District 7 Councilmember Larry Reid abstained.
If a version of the measure passes at Public Safety, it will go to the full council for a vote. But if the ballot measure is not approved by council by the time it breaks for its August recess, the proposed city charter amendment cannot be on the ballot until the next election in 2016.
The proposal is the product of nine months of work by a citywide coalition of police accountability activists, who want to create a public safety commission that would assume most of the authority over the police department, including discipline of officers, currently in the hands of the City Administrator's office.
The measure is backed by Councilmember Noel Gallo, who chairs the Public Safety committee. The wording of the measure is modeled on the oversight commission that already exists in San Francisco and other cities.
Speaking the Rules Committee meeting Thursday, Gallo said he was asking his fellow council members to put the item on the Public Safety agenda so that "we can accomplish something that is being requested by the citizens."
Though the city currently has a Citizen's Police Review Board and Community Policing Advisory Board, he said. "We have to make them more effective."
"We are not able to accomplish (at present) what we are telling the public these existing bodies are doing."
Community member Pamela Drake spoke in favor of putting the measure on the agenda. "We need police oversight," she said. "This can't go on. It's time for us to make a change."
The proposal is supported by the Coalition of Police Accountability, which includes the Oakland-Berkeley chapter of Black Women Organized for Political Action (BWOPA), the Ella Baker Center, the Mentoring Center, Oakland NAACP, People United for a Better Life in Oakland (PUEBLO), Chair of the Measure Y Oversight Committee Jose Dorado, as well an mayoral candidates Dan Siegel and Jason "Shake" Anderson.