Phil Tagami Responds to Oakland Post
September 13, 2014
|
Last Updated September 21, 2021
|
|
Army Base Jobs, Community, Environment, Health, labor, oakland talks trash, Responsive Government, Transportation, Uncategorized
Posted in Army Base Jobs, Community, Economic Development, Environment, Health, Labor, Oakland Talks Trash, Responsive Government, Transportation
By Post Staff
Master developer Phil Tagami of CCIG responded on Thursday to questions from the Oakland Post.
He was asked when the city's Army Base property would be ready for California Waste Solutions (CWS).
"The city has requested an earlier delivery date of July 2016 in January 2014, and such a date is possible if the current sequencing plan continues without interruption or unreasonable weather delay," Tagami said.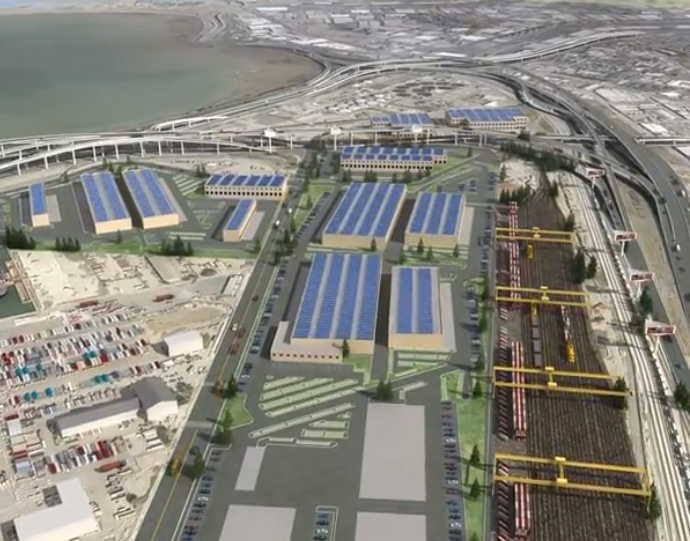 "On May 19, 2014, the city requested that we study delivery of the site for and earlier date – perhaps as early as Q4 2015," he said. "That analysis is still on going and may require several other agreements with both public and private parties to be modified. There are costs associated with the changes under a number of scenarios under consideration, the total cost is not yet fully understood. The disposition of the BNSF controlled easement being a primary issue.
Tagami was asked if he was opposed to the CWS contract and in favor of Waste Management.
"We have no interest or position on that matter," Tagami said "We do support the sale and transfer of the land to CWS and CASS (another company) at the earliest commercially feasible date. I have been personal friends with the Duong family (CWS owners) since 1992 and have a potential business relationship with Mr. Juarez and Viridis bio-fuels vis-a-vie our railroad interests in Oakland Global Rail Enterprise providing service to their site. "
He was asked how he responds to residents' charges that he has a conflict of interest at the Army Base, standing to gain in his private enterprises if companies lose their places or are evicted from base property.
"We are unaware of any such claims, and if there are such claims they indicate a total lack of understanding of the agreements in place," he said. "There is simply no benefit to CCIG under such a scenario"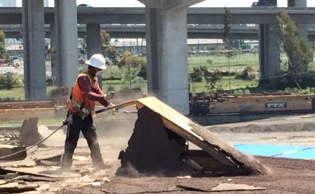 "In fact it is quite the opposite, as the infrastructure project as a whole relies upon the sale of the property."