Pamela Price Campaign Joins Forces with Jovanka Beckles
October 19, 2018
|
Last Updated September 21, 2021
|
|
Elections & Voting Rights, Elections 2018, Equal Rights/Equity, Gentrification, Homelessness, Housing/Foreclosures, Illegal dumping, Immigrant Rights, labor, LGBT, Libby Schaaf, Sanctuary City
Posted in Elections & Voting Rights, Elections 2018, Equal Rights/Equity, Gentrification, Homelessness, Housing/Foreclosures, Illegal dumping, Immigrant Rights, Labor, LGBT, Libby Schaaf, Sanctuary City
Price has been endorsed by Black Democratic Clubs and Dr. H. Geoffrey Watson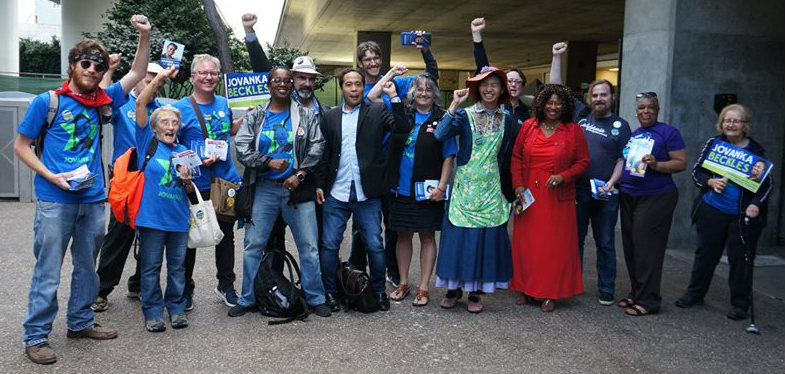 The Pamela Price for Oakland Mayor campaign has joined forces with the Jovanka Beckles for Assembly District 15 campaign to canvass at BART stations throughout the East Bay, from Richmond to Rockridge station.
Together, volunteers from both teams and the two candidates themselves have engaged with voters. Jovanka Beckles recently earned the endorsement of Congresswoman Barbara Lee.
"I am excited by the progress of Jovanka's campaign and the prospect of her victory," said Price.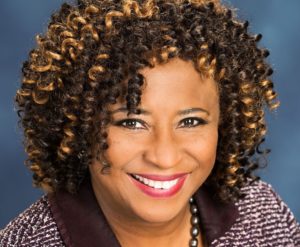 "I look forward to having a steady advocate for the people in Sacramento once Jovanka is elected to the State Assembly. I am thrilled that Congresswoman Barbara Lee has stepped up to endorse Jovanka."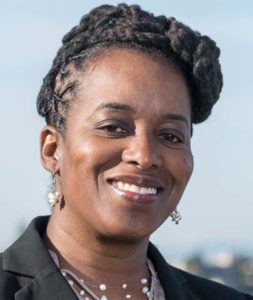 Meanwhile, Pamela Price has been endorsed by two Democratic Clubs founded by African American activists in the East Bay, the Oakland East Bay Democratic Club (OEBDC) and the Niagara Movement Democratic Club.
OEBDC was founded in the late 1940s to work for Black political self-determination through electoral politics by organizing grassroots coalitions of East Bay African Americans.
The Niagara Movement Democratic Club was established in 1973 to bolster the voice of Oakland's Black community and ensure equal representation in politics.
Additionally, Price has been endorsed by Dr. H. Geoffrey Watson, longtime community activist and president and CEO of the James A. Watson Wellness Center.
Dr. Watson has spent decades working for healthcare services to meet the needs of the African American community in the East Bay. He has been a pioneer in educating the public about health, wellness, and preventive pathways through the media, having launched and hosted local radio and broadcast television shows, including Health Beat.