OUSD's New Bond Policy Raises Concerns About School Construction
Posted in Economic Development, Education/Schools/Youth, Labor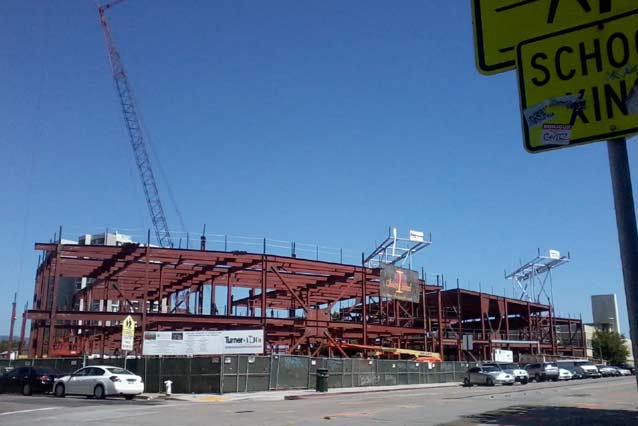 By Ken Epstein
The Oakland Unified School District has adopted a new policy that will allow it to revisit how it will spend its construction bond funds, raising concerns that some building projects might be left in the lurch as the new administration moves ahead on its own priorities.
The new policy is designed to establish "criteria to equitably allocate bond funds for facility upgrades, modernizations and construction projects to meet strategic and programmatic goals," according to a report to the school board at the May 27 board meeting.
The policy was developed by a 17-member committee appointed by the superintendent and approved unanimously by the school board at its May 27 meeting.
This new policy will "determine present and future planning and decisions on bond project prioritization," according to the report presented at the board meeting.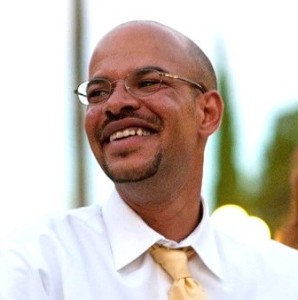 The policy is needed because "(the district's) needs are greater than the bonds approved by Oakland voters – we have more needs than we have money," said Mia Settles-Tidwell, the district's Chief of Operations and one of the leaders of the policy design committee.
Other leaders of the committee are Lance Jackson, Interim Chief of Facilities, Planning and Management, and Olis Simmons, president and CEO of Youth UpRising, a nonprofit agency that has two charter schools at the site of Castlemont High School in East Oakland.
A number of community members are asking what will happen to the projects already promised under the existing district facilities master plan and Measure J draft plan.
According to some people, nearly all of the remaining bond funds are already allocated, and reprioritization would require the elimination of projects already on the list.
So far not announced, the process for implementing this policy will be elaborated by administrative regulations that are considered by the superintendent to be his sole prerogative. The regulations are scheduled to be revealed at the June 10 board meeting.
The policy and regulations will determine how the district will utilize the unspent Measure J bond funds, which total $355 million, and the unspent $65 million in the Measure B bond, as well as future bonds that may be approved by Oakland voters.
One of two members of the public who spoke on this issue at the board meeting was school activist Mike Hutchinson, who provoked a strong reaction from the superintendent.
"This makes me a little bit nervous," Hutchinson said, "because we don't have extra money sitting out there to be reprioritized."
"I am (worried) we going to be taking (money) away from somebody who already thinks they have their project coming," he said. "Are we going to do that to McClymonds? Are we going to do that to Fremont? Are we going to do that to Glenview? Are we going to do that to the Foster kitchen?"
He continued: "A lot of us in the community get a little bit nervous when we see an outside consultant who has been hired to manage measure J (bond funds)." And this is the same person who is interim head of facilities, and he is the same one who is developing bond prioritization policy, Hutchinson said.
"I don´t think this passes the smell test. We have to be able to do better," said Hutchinson.
He called on the school board to accept its responsibility to make policy. "Any prioritization of our money need to be directed by the board," he said "If there's ongoing to be a new committee, (it) needs to be appointed by the board, not by the superintendent. We no longer have a state administrator."
Hutchinson told the Post he was concerned the district was preparing to shift bond money to pay for its proposed $100 million dollar headquarters project on Second Avenue.
Responding to the criticisms, Supt. Antwan Wilson said, "You can't continue to sit here and listen to comments that are just completely inaccurate, week after week, month after month, same old thing.
He continued: "We will send a message to one of our community members who continues to give wrong information about what an oversight committee does. This is no new process here in Oakland that deviates from anywhere else."
By the Post's deadline, the school district had not returned a request for answers to questions about the new policy.
To read the district's existing Measure J spending plan, go to
http://legistar.granicus.com/daystar.legistar6.sdk.ws/View.ashx?M=F&GovernmentGUID=OUSD&LogicalFileName=75844.pdf&From=Granicus
To read the district's existing list of Facilities Master Plan projects, go to http://mkthinkstrategy.info/ousdpublic/docs/OUSD%20Facilities%20Master%20Plan%20Projects%20Pipeline%205-16-12.pdf