Opinion: As Coliseum City Project Moves Ahead, Councilmembers Vote Not to Sacrifice Jobs for Growth
By Kitty Kelly Epstein
Thank you to Councilmembers Lynette Gibson McElhaney, Rebecca Kaplan, Larry Reid and Annie Campbell Washington for removing residential zoning from the area of the Airport Business Park at this week's Community and Economic Development Committee meeting.
The councilmembers' vote shows there no need to sacrifice 150 businesses and over 8,000 jobs. This has nothing to do with saving the sports teams or building the stadium that would be on the opposite side of the freeway"
This is a super-important issue in Oakland. Lots of wealthier people want to live here because of our great weather and cultural diversity.
The problem is that the affluent move in and the diversity stops, because the jobs and affordable housing needed by regular Oaklanders are pushed out. So then Oakland ends up like San Francisco – a sort of Disneyland for the affluent – with lots of jazz clubs and soul food and no soul and no African-Americans.
The speakers at the council committee were powerful – parent leader Henry Hitz; education professor Kimberly Mayfield; socially-minded business leader Bob Schwartz; great organizer and graduate student Carroll Fife; Oakland native and business leader Dexter Vizinau; educator and public safety advocate Rashidah Grinage; workforce development professional Gay Plair Cobb; community leader Saleem Shakir-Gilmore; and others.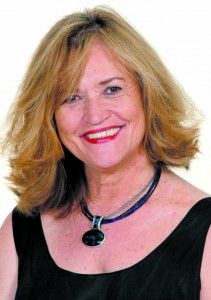 Fred Ellis, Jaron Epstein, Robyn Hodges and lots of others have given big support to this effort.
This change will need to pass the City Council next Tuesday, but we are confident that this will happen, because it is completely logical for Oakland's growth as a city where people can live, work, and thrive all in the same place.
Isn't that the green, sustainable goal for the planet? Let's make it happen right here.