Oakland Schools' PR Chief Receives New $192,000 Contract
Posted in Economic Development, Education/Schools/Youth, Labor, Oakland Job Programs, Responsive Government
By Ken Epstein
Isaac Kos-Read, chief of Communications and Public Affairs for the Oakland Unified School District, recently signed a $192,000-a-year-contract, extending his previous contract for two years.
When he was hired last school, his salary was paid by the Oakland Public Education Fund, which has an office in the school district headquarters and is associated with GO (Great Oakland) Public Schools and the Rogers Foundation, both of which are proponents of charter school expansion in Oakland.
Kos-Read's two-year contact was renewed in June, split between OUSD funding and a grant from Kaiser Foundation. He previously worked as director of External affairs at the Port of Oakland and was a public affairs consultant for the Oakland Metropolitan Chamber of Commerce.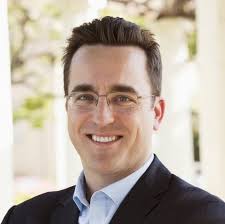 He serves as the "chief public affairs and communication strategist for the district," according to the report on the board website written by Jacqueline Minor, the district's general counsel.
In the last year or so, the district communications' staff has grown from one or two to a staff of eight – including four people who works in communications and four who work in community engagement.
These staff members have been busy this school year during intense teacher contact negotiations and angry community reactions over the possibility that Castlemont, Fremont and McClymonds High schools could be converted to charter schools.
Community engagement staff have also had to respond to concerns and some opposition to the the building of a districtwide commercial kitchen at the site of Foster Middle School, the rebuilding of Glenview Elementary School and the construction of a new district headquarters at Second Avenue and East 10th Street.
Troy Flint, who is part of the district's communications staff and serves as OUSD spokesman, told the Post earlier this year that Kos-Read plays a crucial role at the school district.
"Isaac brings substantial experience and expertise in Public Affairs and Communications, areas where the district has suffered from lack of capacity for years," Flint said. "The marginal benefits of adding someone of Isaac's talents yields benefits far beyond the cost in terms of increased ability to interact with diverse stakeholder groups, identify community concerns, and deal with those issues effectively."