Oakland Natives Give Back at "Attend and Achieve" Back-to-School Event
Posted in Community, Education/Schools/Youth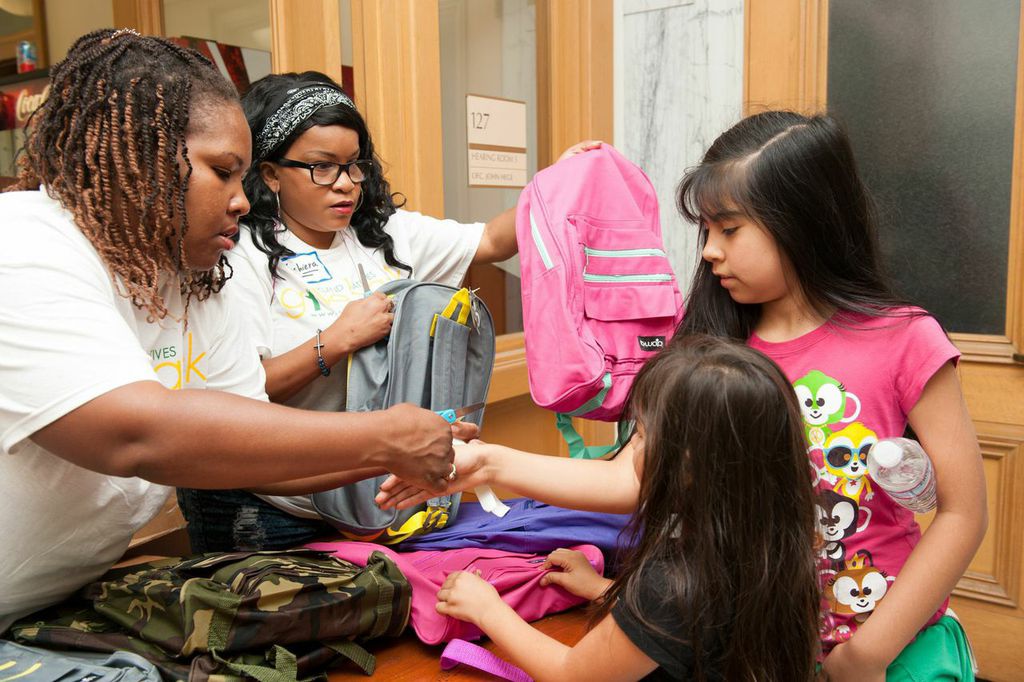 Attend-and-Achieve event on Saturday, Sept. 23. Photos by Laura Wong
By Carla Thomas
An Attend and Achieve Back to School event last Saturday welcomed over 950 students who walked away with backpacks filled with notebooks, pencils and other necessary school supplies.
The annual backpack and school supply giveaway held at Oakland's City Hall included foo and festivities sponsored by Oakland Natives Gives Back, the Office of Mayor Jean Quan and the Office of Assemblyman Rob Bonta.
Students registered in the early morning and had the opportunity to enjoy an outdoor concert prior to the school supply distribution.
"Ensuring kids are prepared for school is really important and the best foundation for their educational experience," said Dr. Nyeisha DeWitt, co-founder of Oakland Natives Give Back.
Established in 2008, Oakland Natives Give Back was founded DeWitt, Dee Dee Abdur-Rahim, and Tameka Raymond. All natives of Oakland, the women formed their team to spread solidarity with Oakland and surrounding communities.
Derrick Johnson, one of many local business owners who participated in the event, organized a school supply drive at his Home of Chicken and Waffles restaurants in Oakland and Walnut Creek.
"These kids deserve the best, and our restaurant patrons were generous the past few weeks," said Johnson.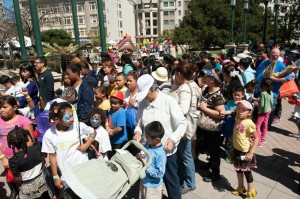 DeWitt, an active member of the Oakland Unified School District's Truancy Task Force and Effective Teachers for Oakland Task Force, works closely with the Office of Mayor Quan and Oakland's Promise Alliance.
Skipping class can be the beginning of a downward spiral that leads to dropping out of school, said DeWitt, who was herself a high school dropout. Today the mother of three is a UC Berkeley and Santa Clara School of Law and has earned her doctorate.
With the support of Assemblyman Rob Bonta and Attorney General Kamala Harris, DeWitt says students will have a chance to earn prizes for school attendance.
"We really want to make our back–to-school effort a year-round project, and with lots of support, our children will be rewarded for their success and school attendance," she said.
For more information, visit oaklandnatives.org.