Oakland Club Owner Geoffrey Pete Wins Oakland "Pillar" Indie Award
By Post Staff
Entrepreneur Geoffrey Pete, owner of the well-known nightspot Geoffrey's Inner Circle, was recognized as a "Pillar" of the community at the recent 9th Annual Oakland Indie Awards.
"An Oakland cornerstone, Geoffrey's has opened its doors for parties, political events, press conferences, fundraisers and public gatherings for five decades," according to the Indie Award website.
"(Geoffrey's) has remained strong through unstable times and has been an advocate in the African American business community," the website said.
The award ceremony, held on May 29 at Jack London Square's Market Building, honored some of the city's most influential local businesses and artists who benefit the local economy.
According to Indie Award website, the Pillar award goes each year to a "long-established Oakland business or artist with deep roots in the community and long-standing ties to the people, culture and history of the town."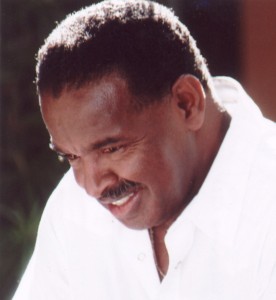 "This person or business mentors newbies and is renowned for their contributions to Oakland's living history."
The nine inners were selected based on their community leadership, being environmentally responsible and creating innovative projects.
Geoffrey's Inner Circle is located at 410 14th St.in Oakland.