New Biography of Loren Miller, Civil Rights Attorney and Journalist
Posted in Arts and Culture, Equal Rights/Equity, History and remembering
Loren Miller was one of the nation's most prominent civil rights attorneys from the 1940s through the early 1960s, particularly in the fields of housing and education.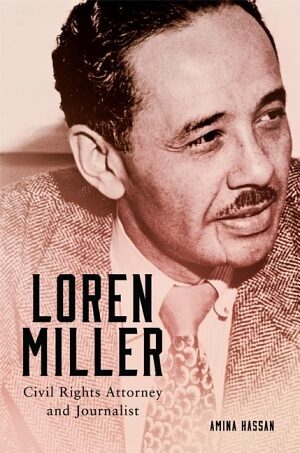 With co-counsel Thurgood Marshall, he argued two landmark civil rights cases before the U.S. Supreme Court, whose decisions effectively abolished racially restrictive housing covenants. One of these cases, Shelley v. Kraemer (1948), is taught in nearly every American law school today.
A new biography by Amina Hassan, "Loren Miller: Civil Rights Attorney and Journalist" recovers this remarkable figure from the margins of history and for the first time fully reveals his life for what it was: an extraordinary American story and a critical chapter in the annals of racial justice.
Born the son of a former slave and a white mid-westerner in 1903, Loren Miller lived the quintessential American success story, both by rising from rural poverty to a position of power and influence and by blazing his own path.
In her book, Hassan reveals Miller as a fearless critic of the powerful and an ardent debater whose acid wit was known to burn "holes in the toughest skin and eat right through double-talk, hypocrisy, and posturing."
As a freshly minted member of the bar who preferred political activism and writing to the law, Miller set out for Los Angeles from Kansas in 1929.
Hassan describes his early career as a fiery radical journalist, as well as his ownership of the California Eagle, one of the longest- running African American newspapers in the West.
In his work with the California branch of the ACLU, Miller sought to halt the internment of West Coast Japanese citizens, helped integrate the U.S. military and the L.A. Fire Department, and defended Black Muslims arrested in a deadly street battle with the LAPD.
Hassan charts Miller's ceaseless commitment to improving the lives of Americans regardless of their race or ethnicity. In 1964, Governor Edmund G. Brown appointed Miller as a Municipal Court justice for Los Angeles County.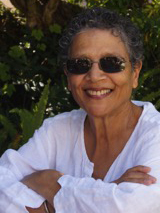 The story told here in full for the first time is of a true American original who defied societal limitations to reshape the racial and political landscape of twentieth-century America.
Dr. Amina Hassan is an independent historian and award-winning public radio documentarian whose productions include a 13-part series for National Public Radio on how race, class, and gender shape American sports.
Former a member of the staff of radio station KPFA in Berkeley, she currently works as a media content consultant and researcher for the Azara Group.