Memorial for Street Academy Principal Patricia "Ms. Pat" Williams Myrick
As the school's leader, she helped raise generations of students for 40 years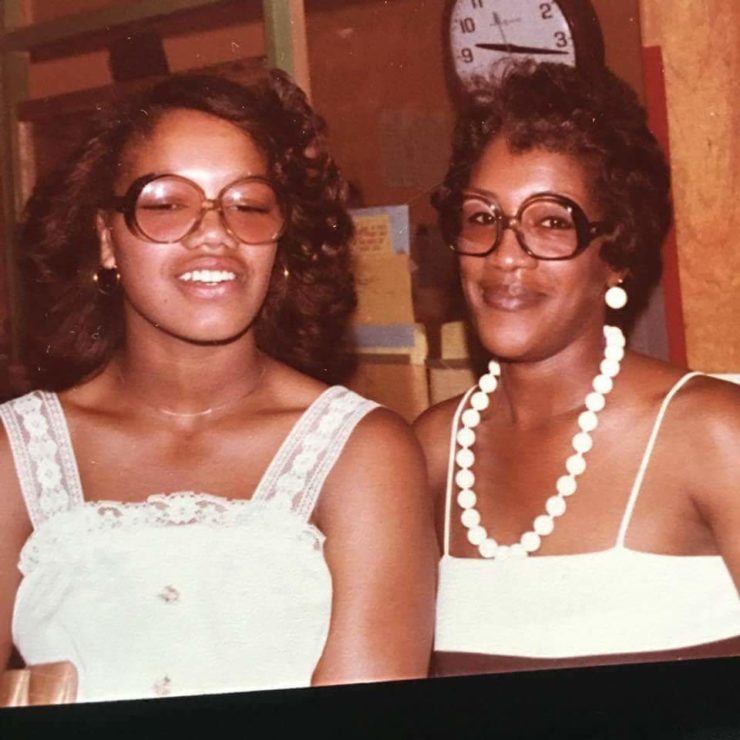 Patricia Williams Myrick (right) and her daughter Kelly Mayes in 1976.
A memorial will be held for former Oakland Academy Principal Patricia "Ms. Pat" Williams Myrick, Saturday, Jan. 19, 2 p.m. to 4 p.m. at the St. Augustine's Episcopal Church, Bakewell Hall, 525 29th St. in Oakland.
A resident of Richmond, CA, she died on Dec. 19 at the age of 80.
Ms. Pat was born on Sept. 8, 1938. Always a nurturer, she was the oldest of nine siblings and eight cousins (her mother's twin sister's children). She took care of all 16 siblings and cousins and took that job seriously.
She watched over of all of her cousins. She also had an uncle Bob who had children, and she watched over everybody. As she matured, she continued to help everyone when needed. Her upbringing shaped her into the woman she became
After graduating from Des Moines Technical High School in 1957, she moved to the Bay Area in 1966 and received her AA in Business in 1976. She worked at UC Berkeley for a number of years. Then she became employed by The Bay Area Urban League, the first fiscal agent for the Oakland Emiliano Zapata Street Academy, an Oakland public alternative high school, located at 417 29th St. in Oakland.
Her journey with Street Academy lasted 40 years, and she retired as the school's administrator.
She is survived by her only daughter Kelly (White) Mayes of Richmond; 3 granddaughters, Meichele Kacee Mayes-Blackwell, Tiani Powers and Genai Powers, plus 4 great-granddaughters, Chazae, Chalynn, Avri and Chazity.
Ms. Pat was preceded in death by siblings, Lance White, Verdo White, Margo White and Terrie White. She is survived by her brothers Ricardo White and Antonio White of El Cerrito; two sisters, Brenda Rakestraw of Oceanside, CA; Veronica Carr of New Mexico; and a host of nieces and nephews.