Local Boxing Club Becomes Barber Shop for a Day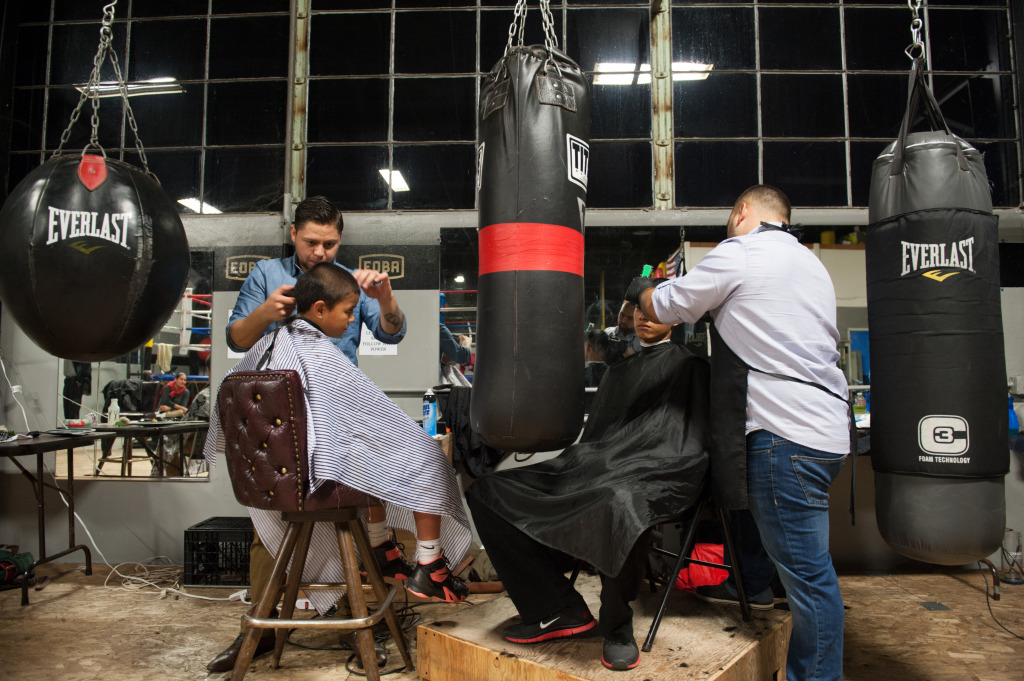 Haircutting at East Oakland Boxing Association. Photo by Laura Ming Wong
By Laura Ming Wong
Ten-year-old Chrystian Barrera stands in front of a mirror mounted next to a speedbag. Turning his head left to right, he assesses his new mohawk and approves it with a smile. Across the room, another boxer pauses his footwork drills and takes a seat, ready for a fresh cut.
Haircutting at East Oakland Boxing Association. Photo by Laura Ming Wong
By Laura Ming Wong
The East Oakland Boxing Association (EOBA) temporarily transformed its gym into a barber shop recently, providing free haircuts to 30 young men enrolled in its boxing program. Head coach Dalia Gomez organized the event to demonstrate the value of confidence in and out of the ring. "When you feel good, you fight good" says Gomez, herself a boxer. "I try to instill discipline in my kids" and insist that "they look and act presentable when they face the world outside this gym."Boxing classes are one of several free after school programs at EOBA, a non-profit which receives grants from the city and several private donors. It also survives on the good will of its own community. Recently the staff spent their off hours painting the gym's walls, while two of Gomez's older boxers built and donated box jumps.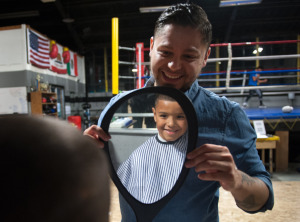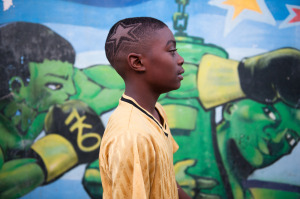 Last year, staff and a former student installed new boards to cushion the cement floors.For Monday's event Gomez called upon her barber, Jaryd Manibusan, to donate his time and skills. In turn he brought Lorenzo Navarro, Lloyd Shackelford, and George Rodriguez of the East Bay Barber Society, who all responded enthusiastically.
"Clippers have been my family's saving grace" said Manibusan, who became a father 10 years ago at the age of 17. "When I wasn't able to pay the bills, all I had to do was call up friends and cut their hair. This is what we're all getting together for, to give back to the community that gives to us so much."The East Bay Boxing Association is located at 816 98th Ave. in Oakland. For more information go to http://eoba.org/ or call (510) 430-8056.