Is City Jobs Program Serving Youth?
Posted in Oakland Job Programs
By Ken A. Epstein
Some members of the Youth Council of the Oakland Workforce Investment Board (WIB) and representatives of local agencies that provide youth jobs are expressing anger and frustration at what they are calling the failure of the city to provide sufficient jobs for teenagers and young adults, especially youth in West Oakland.
Further, they accuse the city bureaucracy of not properly evaluating youth job contractors and slowing down the hiring of young people, keeping many from obtaining jobs or only allowing them to work for a few weeks before the summer program ended.
Members of the Youth Council also have been blocked from placing these issues on the council's agenda for discussion and action, according to several members, including Gay Cobb of the Oakland Private Industry Council, who stated at the Nov. 28 Youth Council meeting she had been requesting an open discussion for the past 18 months.
Co-chair of the council George McDaniel said he had decided not to place the discussion on the agenda after consulting with the City Attorney.
"Oakland got the funding because we have a serious, serious problem in the area of youth employment. We took a system that was award winning, and it has fallen way off," said William "Bill" Patterson, long time WIB
member, Oakland NAACP member and member of the Board of Directors of the East Bay Municipal Utility District.
"You've got a program that is supposed to be serving young people across the whole city, (but) the accounting (by the city) of it does not have the details – it's flawed information," said Patterson, who explained that he has informally spoken to people at many organizations in West Oakland, including Campbell Village, religious organizations and McClymonds High School, and he is not hearing about young people who are getting jobs.
"We're not spending the (money) correctly. Where is it going, and how is it being spent? Patterson asked.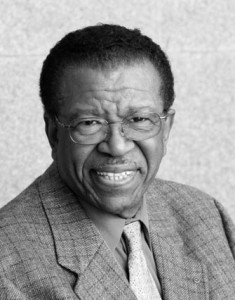 Patterson also complained about the failure of the WIB to address these issues. "We're being blocked from (from discussing it)," he said. "We don't know what that's all about. We're not accountable. Some people say (the city is) doing a great job, but I think we're a miserable failure."
Responding, John Bailey, executive director of the Oakland WIB, said it is "an ongoing concern and focus" of the WIB to create jobs for young people in East and West Oakland
Youth jobs in West Oakland were offered last summer by the Mentoring Center, utilizing funds provided by Youth Uprising, and Pivotal Point, which was funded directly by the WIB, Bailey said, who added he did not have data immediately available on how many jobs were created.
He also said West Oakland has also been designated as a site for a neighborhood career center.
Tony Coleman of Bikes for Life, a community bike shop that works with young people in West Oakland, says his experience is that when he offered jobs to youth in the Mayor's Summer Jobs Program this year, the young people were only finally assigned at his agency a few weeks before the program ended and they had to return to school.
"The big agencies mismanage the program, and they pass the buck. But there's no transparency or accountability," he said.
Rashidah Grinage, executive director of People United for a Better Life in Oakland (PUEBLO), also heads an agency that has served young people in the summer jobs program.
She said she had put in a public records act request for documents related to the evaluation of agencies that provide youth services in the Mayor's Summer Jobs Program. "When someone gets a bid for intake and placement, what are they required to do? She asked. How is their performance reviewed after the fact?
"There were no documents that showed that there was any process at all," she said. "I'm told that there is one, but there's none that I've been able to discover. If they do a lousy job, how does that impact what happens when they next apply to the same job again?"
Bailey, the WIB executive director, said evaluating the quality of the work of agencies that contract with the city is something that needs to be strengthened.
"Quality review is always an area that needs some work," he said. "That is an area that staff takes responsibility for, and we can do a better job in terms of program assessment. That is work being done at present, one of the things that is at the top of the list:"
A preliminary report on the 2012 Mayor's Summer Jobs Program was released at the Nov. 28 meeting of the WIB Youth Council, which said that 805 young people were "served" by the city. However, Mayor Jean Quan has repeatedly stated that 1,000 youth were served last year.
"From what I've observed, hundreds of kids go through orientations, but that doesn't mean they ever get a job," Grinage said. They go through training workshops and orientations, and they don't get a job after all that. That's really harsh in terms of how it impacts them."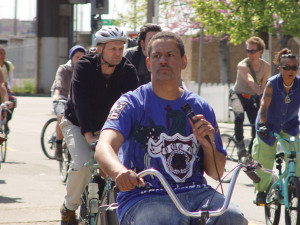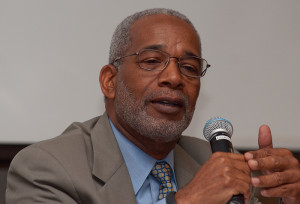 "This is not a game," said Grinage "What are
these people dong with all this money? Who are they really serving?"
Bailey concurred with criticisms of the preliminary report.
"I would absolutely agree the report (that was released) was not adequate," said Bailey. "I'm working to ensure that the final report is before the Youth Council meeting in February, and it will reflect all the jobs provided in the city this past summer."
Of the city WIB officials contacted, at deadline only Bailey had returned phone calls and email queries. Also contacted were Al Auletta, program manager of the city's Office of Neighborhood Investment; and Karen Boyd, Citywide Communications Director.
Acknowledging criticisms for the late start of last year's Mayors Summer Jobs Program, Bailey said the city has already begun working on business outreach for summer 2013.
"We want to make a strong summer commitment, and we want to create year-round internships for our young people, he said.