Dominguita Velasco, Latino Community Activist, 114
October 29, 2015
|
Last Updated September 18, 2021
|
|
Community
Posted in Community, History and remembering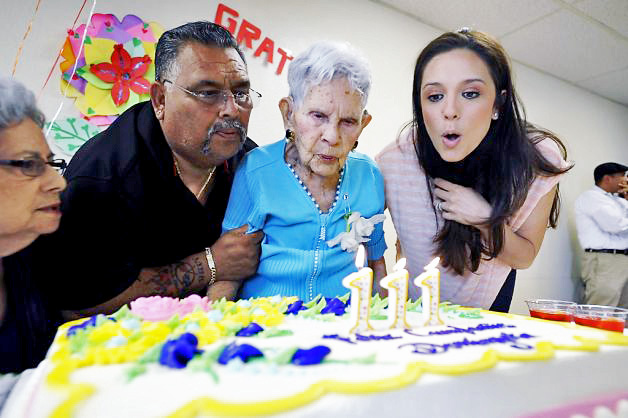 Dominguita Velasco, shown celebrating her 111th birthday with family and friends, died Oct. 11 at the age of 114.
Dominguita Velasco, an activist in Oakland's Latino community, died Oct. 11 at the age of 114.
"She may have been small in stature, but she was a strong woman who was respected. People recognized her leadership and loved her. Most of all, she was very caring," Oakland City Councilmember Noel Gallo told the Oakland Tribune.
Velasco and her family were Mexican immigrants who settled in West Oakland in the 1920s.
According to Robert Young, director of Gerontology Research Group's research division, she was California's oldest verified resident, the second-oldest person in the United States and the seventh-oldest person in the world,
"A lot of sad things happened to me, but I don't dwell on the past," she said in 2004. "I just like to help people, and I always like fiestas."
She was still active into her 100s, according to former City Councilman Ignacio de la Fuente.
"She was a real dynamo. She would organize people at Posada de Colores, where she lived, and would stuff envelopes during elections," he told the Tribune.
Well into her 90s, she walked precincts in support of de la Fuente.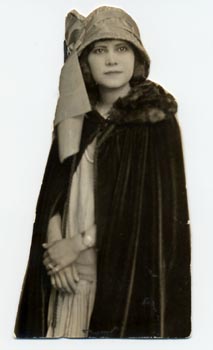 "She was one of the first women who not only promoted Latino culture and Latino businesses, but she was herself one of the first Latino businesswomen in Oakland," he said. "She was a dear, dear person."
Velasco ran two Mexican restaurants on Seventh Street that became gathering places for informal neighborhood groups.
Those groups eventually grew into the Unity Council and the Spanish Speaking Citizens' Foundation, which are major forces in the Fruitvale district, where many Latinos, including Velasco, began moving to in the 1950s.
Born in 1901 in Mexico, she immigrated to El Paso with her mother before she settled in Oakland.
Noticing the lack of Latino culture in the area, Velasco organized a group that performed a traditional song and dance at a pageant. That was the beginning of her promoting Latino culture in Oakland. And she continued to dance at numerous events over the years.
The Unity Council's Casa Velasco Senior Housing in the Fruitvale district is named after her.
In addition to her daughter, Velasco is survived by two grandchildren; four great-grandchildren; and three great-great-grandchildren.
A memorial Mass is scheduled for 2 p.m. Nov. 14 at St. Anthony Church, 1535 16th Ave., Oakland.