Councilmembers, City Auditor Speak on Censure Motion
Posted in City Auditor's Report, Responsive Government
By Post Staff
City Councilmembers are reacting to the turmoil generated in the community after Council President Pat Kernighan placed a motion to censure Councilmember Desley Brooks on the agenda of a special council meeting for next Thursday.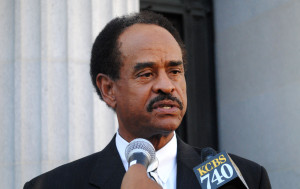 A source at City Hall said the vote to reprimand Brooks would break down 5-3, the same as the vote on the new city budget. Supporting that budget were Libby Schaaf, Pat Kernighan, Lynette McElhaney, Dan Kalb and Rebecca Kaplan.
Opposed were Desley Brooks, Larry Reid and Noel Gallo.
However, Kaplan has said she will not support the motion, and reports are that Gallo also will not back it. As of press time, McElhaney has not said how she will vote.
If the vote divides 4-4, the mayor will be called on to break the tie.
City Auditor Courtney Ruby sent out an email blast Wednesday to mobilize residents to attend the meeting next Thursday.
Her performance audit issued earlier this year report focusing on alleged interference with staff by Brooks and Reid set off the current furor that led to the recent Grand Jury Report and Kernighan's censure motion.
"My audits may raise issues that are difficult to face. However, you elected me and other city leaders to do just that. Please
continue to hold us accountable to the promise we made when we took our oath of office," said Ruby in the email.
Reid reiterated his opposition to the motion, saying, "It makes no sense. There is no policy in place to censure a council member. It's going to be a dog and pony show."
In addition, he said, the district attorney did not press charges against Brooks, and every member of the council is guilty of what the Grand Jury report is calling interference.
"The entire council could be censured, if any kind of action is going to take place," he said.
"It puts the three new councilmembers in a bad position, voting for something they were not here to (witness)."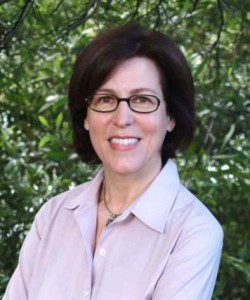 While not indicating how she would vote, McElhany said, "People are making this out to be more than what it is. A censure vote is a symbolic gesture that acknowledges disapproval. It has no direct effect on the validity of the councilmember's service nor is there any particular legal consequence. It is too bad that we have to talk about this now rather than focus on the city's needs, but we must respond to the Grand Jury report. These actions took place a long time ago. It is time for the city to move forward."
Kernighan said that controversy and inaction swirling around Brooks since the city auditor's report has "been a drag on the reputation of the Oakland City Council," according to Oakland Local.
"I am painfully aware that this is going to be a difficult conversation," Kernighan was reported to have said during a rules committee meeting. "I think it is important that we just deal with this issue that has been dogging us for awhile, and I would like to dispense with it one way or another regardless of how it turns out before we go on break.