Council Decision Could Mean a Step Forward on Police Accountability
Posted in Police-Public Safety
By Ashley Chambers
The City Council took a first step this week to enact a policy that has been four years in the making and could improve the level of police accountability in Oakland, unanimously voting to consolidate all walk-in complaints against police at the Citizens' Police Review Board (CPRB).
The council on Tuesday night confirmed its 2011 decision to transfer all walk-in complaints from the Oakland Police Department's Internal Affairs Division (IAD) at the CPRB after months of discussion from residents, activists, and community leaders at city meetings, who have stressed that OPD cannot investigate itself.
Additionally, this action will help to rebuild residents' trust in the system that is used to file complaints against police, whereas with the IAD, some residents have said they have been discouraged from filing a complaint or that they felt intimidated by intake staff.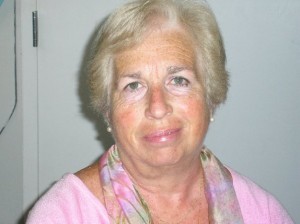 In 2014, the CPRB filed 47 complaints, of which 60 percent were from African Americans. Reports show that law enforcement and private security organizations disproportionately target people of color for investigation and enforcement, according to the American Civil Liberties Union.
Consolidating complaints to CPRB could begin the process of rectifying police misconduct and will shed light on cases of racial profiling that are otherwise unattended, and holding OPD accountable, according to activists.
"This has been a long time coming, and I know you all have been waiting a long time to get here," said Council President Lynette McElhaney, speaking at Tuesday's council meeting.
"We all know what the catchword is here in the whole nation, not just Oakland. The word is accountability," said Molly Costello of the Alan Blueford Center for Justice and member of the Coalition for Police Accountability.
The CPRB will add one Intake Technician from OPD and hire an additional Intake staff to handle the expected increase in filed citizen complaints.
"One of the great advantages of consolidating the intake of complaints at the CPRB is so that when you receive reports, you will be then getting a report on 100 percent of the complaints that are filed," said Rashidah Grinage, member of the Coalition for Police Accountability and former executive director of People United for a Better Life in Oakland (PUEBLO).
"In the last 10 to 15 years, when you have received CPRB reports, they've been basically on 10 percent of the actual complaints because most of them were filed with Internal Affairs, and they don't like reporting publicly," she said.
"Invest in what will prevent millions and millions of dollars of payouts, not to mention injuries and deaths," Grinage added.