Community Speaks Out to Defend Laney President Elnora Webb
Posted in Community, Education/Schools/Youth, Equal Rights/Equity
By Ken A. Epstein
As the news is spreading that Dr. Elnora Webb is in danger of losing her job, many local organizations and leaders are coming forward to defend the respected president of Laney College in Oakland.
"It is our position without hesitation or reservation that to continue the continuity and positive growth at Laney College, Dr. Webb should continue as president of Laney College," said Dr. Herb Kitchen, president of Peralta Association of African American Affairs, who was among Webb's supporters who spoke at last week's Peralta Community College District's Board of Trustees meeting.
Webb has received a March 15 letter from Peralta, an official warning letter that her contact may not be renewed and that she may be laid off.
Called for a response, Peralta Executive Director for Communications Jeffrey Heyman said the district cannot comment on personnel issues. Several board members said they had been warned by Peralta's attorney not to discuss the case with the public.
A petition to Peralta Chancellor Jose Ortiz and the trustees is being circulated by the East Bay Coalition for Action.
Among the members of the coalition are the African American Chamber of Commerce, Black Women Organized for Political Action (BWOPA), NAACP Oakland Branch, National Action Network (NAN) of Oakland, Oakland Black Caucus, Faith Advisory Council and Pastors of Oakland and Black Elected Officials and Faith Based Leaders of the East Bay.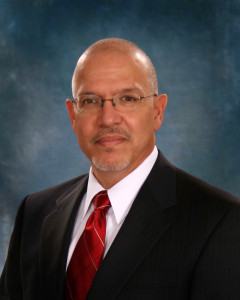 "Dr. Elnora Webb's career is in jeopardy. She is needed to remain in her leadership role as president of Laney College to maintain the continuity of its development and management," says the petition, which is being circulated online at http://chn.ge/1mYgxSe.
According to people close to the case, there is nothing in Webb's record to explain why Chancellor Ortiz would remove her. Her backers point to her excellent job performance and her rapport with the community.
Others are concerned that she is the only Black president remaining at Peralta's four campuses. If she is removed, they say, there will be no African Americans in one of those top positions.
"She is an extraordinary individual who is nationally regarded among her colleagues as an innovator, trailblazer and visionary leader," said Pastor Raymond Lankford, speaking at the April 8 board meeting on behalf of Pastors of Oakland and Black Elected Officials and Faith Based Leaders of the East Bay.
"With the absence of transparency, we are left to believe that other factors, such as … differences in personality, may be driving the current process. We strongly urge you Chancellor Ortiz and the board to reconsider this action, " said BWOPA Oakland/Berkeley Chapter President Dr. Kimberly Mayfield Lynch.
Webb's backers have already gathered nearly 1,000 signatures on a petition. On Easter Sunday, they plan to visit at least 10 churches to circulate petitions for parishioners to sign.
Other community members are also speaking out in support the Laney president.
"I have worked with Dr. Elnora T. Webb at Laney as faculty and in the community around healing from trauma. I appreciated her ability to listen and her willingness to hold a space within the institution for collaboration and growth both students, faculty and community partners," said Wanda Sabir.
"As a retired educator from the Peralta District and having worked with Dr. Elnora Webb in various capacities over the years, I know her to be a very articulate and astute educator, committed to Laney, the district and the greater good of the Oakland community as a whole," said Dezie Woods-Jones, BWOPA state president, former vice chancellor at Peralta and former Oakland City Council member.